PERFECTION-COBEY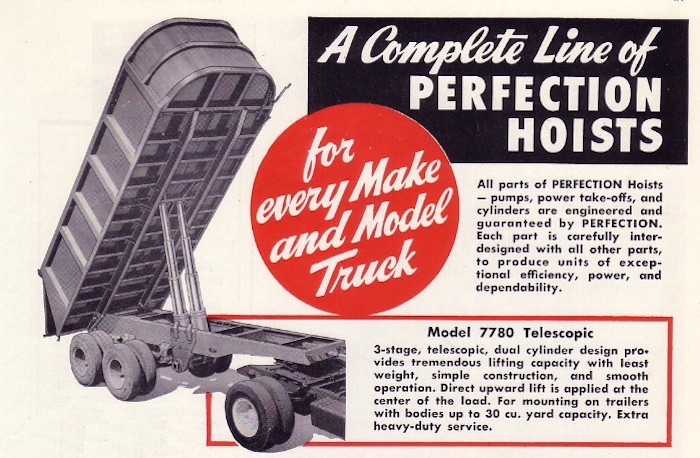 Although a relatively late entry in the refuse body market, Cobey can trace its lineage back to the late 1800's when founder Harry Cobey began manufacturing farm equipment at Galion, Ohio. With the dawn of the motor age, hydraulic hoists and dump bodies were eventually added, being sold by a division known as Perfection Steel Body. Shown above is one of their larger units from 1954.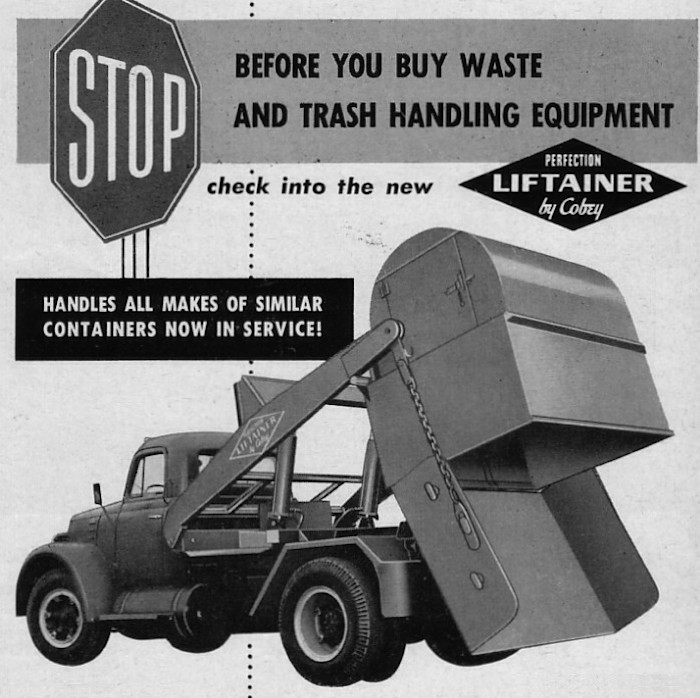 The firm's first true refuse truck was a bottom-dumping, short-haul lugger called the Liftainer, introduced in 1958. Very similar to the Dempster Dumpster System, it marks the first time the Cobey name would appear on truck equipment, having heretofore been applied only to the farm implement line. Litfainer would remain in production through the late 1970s.





This big Liftainer Model 1010 from 1968 has a gross lifting capacity of up to 24,500 pounds.






1/8/12
---

© 2012 Eric Voytko
All Rights Reserved
Photos from factory brochures/advertisements except as noted
Logos shown are the trademarks of respective manufacturers