COBEY PAK-TAINER SERIES PT-200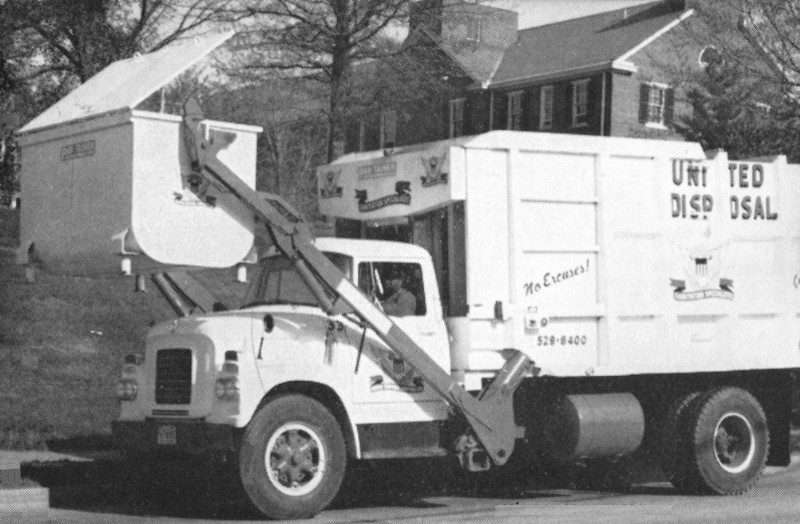 Pak-Tainer PT-200 Series FL owned by United Disposal of Washington, D.C.
&nbsp&nbsp&nbsp Late 1962 saw the introduction of an all-new platen-type packer body for the Pak-Tainer called the PT-200 Series, replacing the earlier Jaw-Crusher design. Available in 20, 24 and 30 cubic yard capacities, the new box-braced body retained the hydraulic tailgate of the former model, though now listed as optional, and added side loading doors and an automatic hopper cover. Level-Matic lift arms were now up-rated to handle containers of up to eight cubic yards.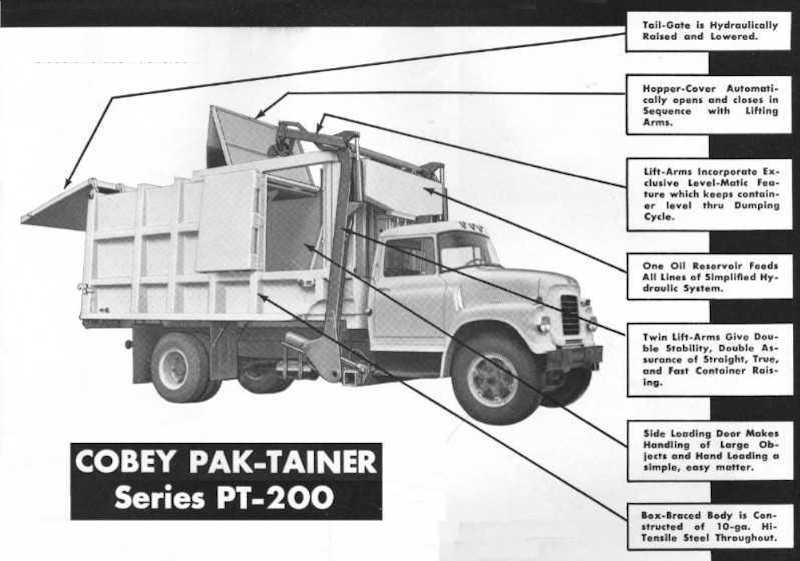 INJECTION ARM PACKING PANEL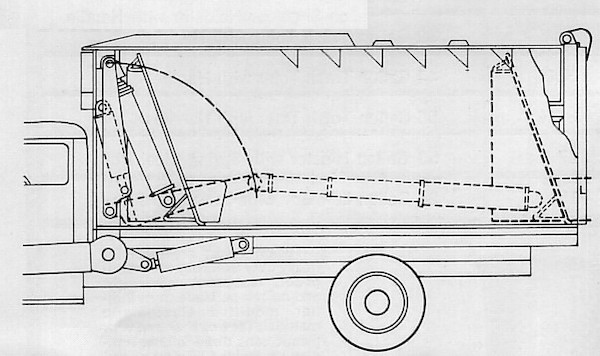 &nbsp&nbsp&nbsp Although looking quite conventional on the outside, the packer body of the new Cobey front loader used a new injection arm packer/ejector system. The full-height packer blade and telescopic ejector cylinder were made as a sub-assembly, which was connected to the front of the body via a large pivoting arm. The arm was movable by two short-stroke double acting rams, enabling the operator to partially pack the load to clear the hopper as the body was loaded. During this partial-pack cycle, the short stroke cylinders were energized, moving the injection arm and platen into the body. The telescopic cylinder remained retracted and simply "rode along" with the platen. To eject the load, the short-stroke cylinders and the telescopic cylinder were both extended to achieve full travel of the platen.

&nbsp&nbsp&nbsp The advantages claimed were a reduction in the number of sections needed for the telescopic cylinder and greater "sectional overlap" reducing wear on the cylinder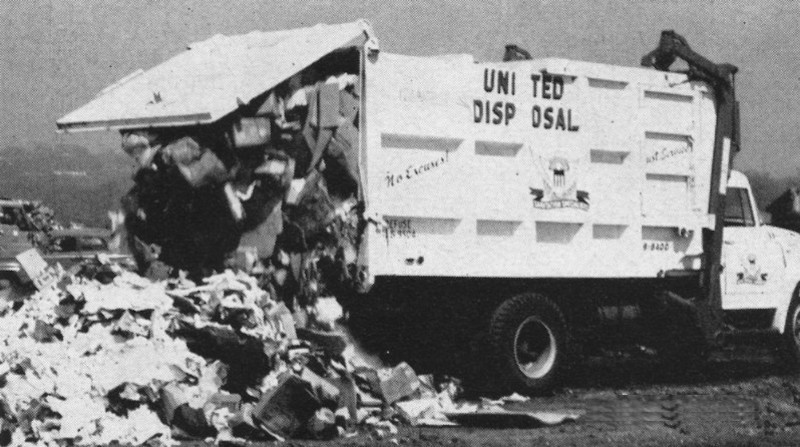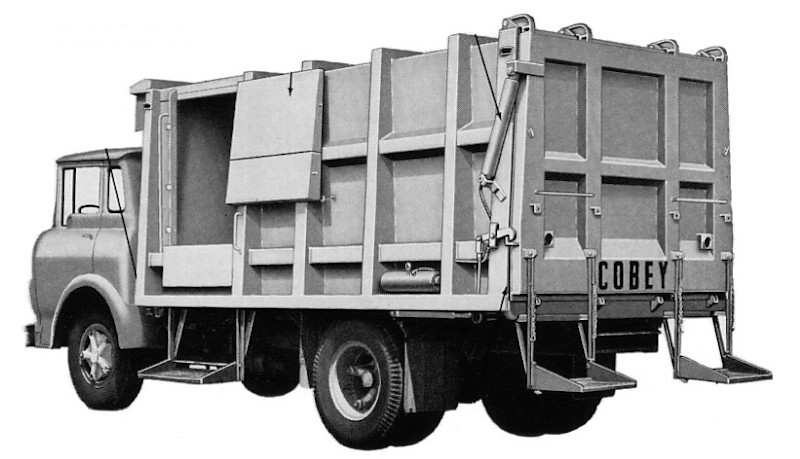 Cobey added the Swift-Pak side loader in 1963, a hand-loaded version of the injection-arm Pak-Tainer body.
This side loader was available in 16, 18, 20 or 24 cubic yard capacities.





1/8/12
---

© 2012 Eric Voytko
All Rights Reserved
Photos from factory brochures/advertisements except as noted
Logos shown are the trademarks of respective manufacturers