PAK-TAINER IN THE MID-1960s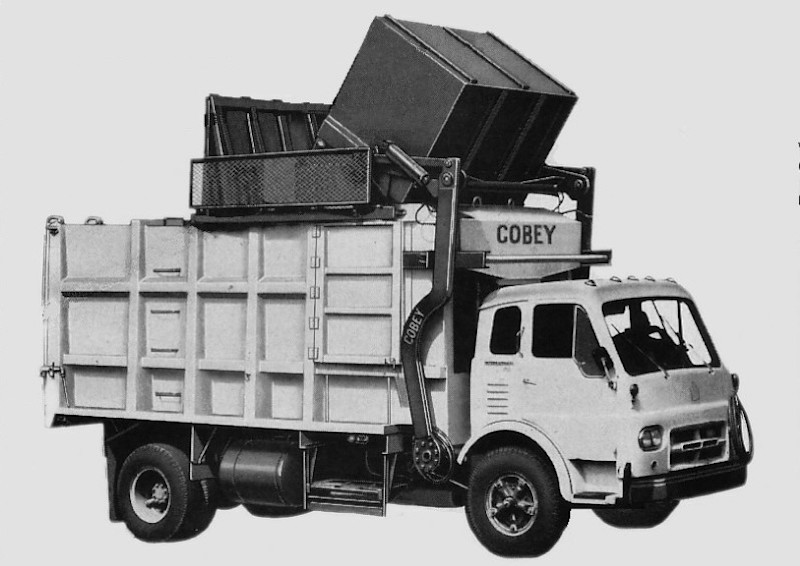 &nbsp&nbsp&nbsp By 1965, the Pak-Tainer was being fitted with bolt-on lift arms, curved slightly to clear the wheel openings when specified for mounting on cab-over-engine truck chassis. Lift cylinders were relocated under the body, and side litter guards could be fitted over the hopper opening to reduce wind-blowing of refuse. Also that year, Cobey became a wholly-owned subsidiary of the Harsco Corporation of Harrisburg, Pennsylvania. Despite the change in ownership, production of refuse vehicles remained at the Cobey factory in Galion, Ohio.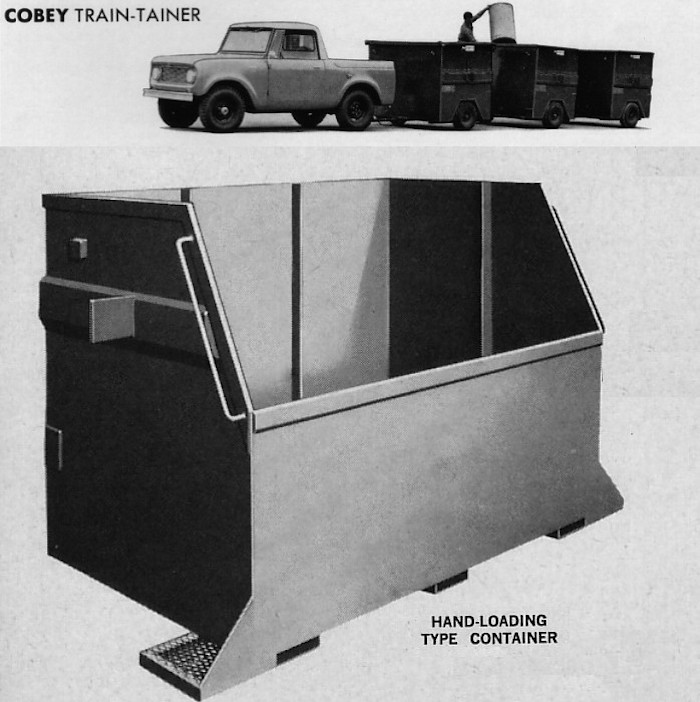 &nbsp&nbsp&nbsp The Cobey Train-Tainer system enabled users to cut costs by towing several wheeled satellite containers (4 or 5 yards capacity) behind a lightweight, maneuverable pickup truck. When full, a Cobey Pak-Tainer "Mother Truck" would empty the containers, allowing the crews to keep working steadily without wasted time driving to the disposal point. The train system was popular with many western municipalities in the 1960s. A hand-loaded carry bucket was also offered for those who wished to use the Pak-Tainer front loader for household collection. Riding steps and grab-handles were provided for crewmen.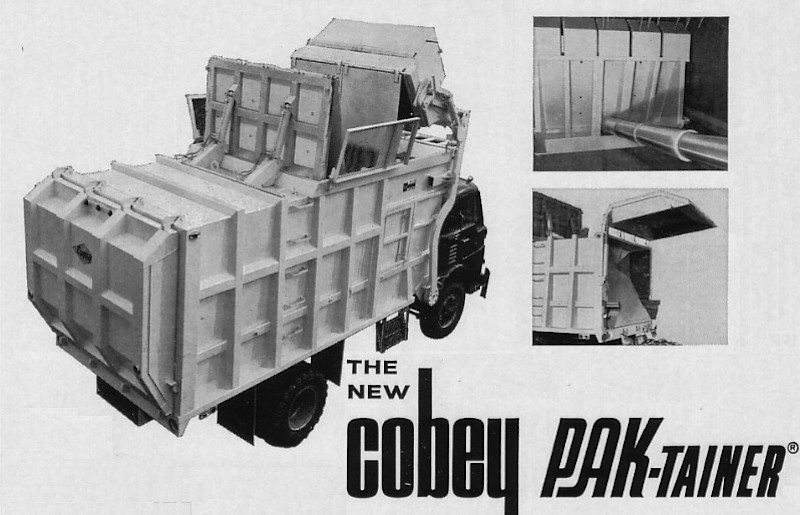 &nbsp&nbsp&nbsp The Pak-Tainer evolved once again in 1967, with an all-new body featuring a single telescopic packer/ejector cylinder replacing the injection-arm arrangement. Packing force was increased to 78,000 pounds. A new bustle-type tailgate was also added.





1/8/12
---

© 2012 Eric Voytko
All Rights Reserved
Photos from factory brochures/advertisements except as noted
Logos shown are the trademarks of respective manufacturers