COBEY: LATE 1970s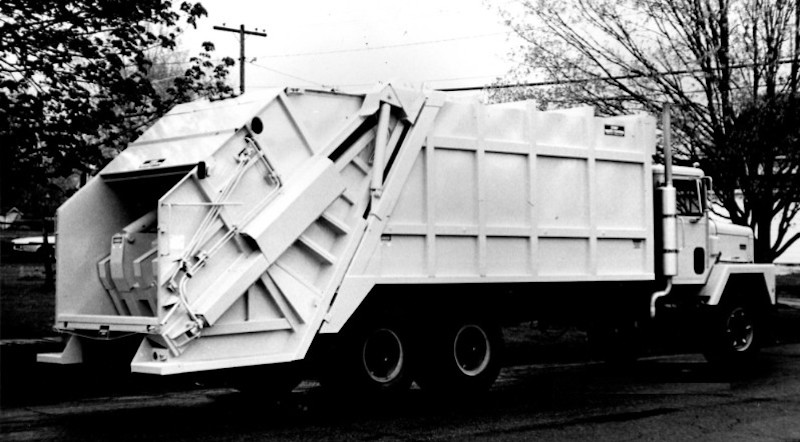 &nbsp&nbsp&nbsp A heavy-duty, high-compaction rear loader was introduced by Cobey in the late 1970s, and looked remarkably similar to the Load-Master LM-400. The Cobey differed from Load-Master in that the packing rams were mounted offset to the plane of the roller tracks, and the sweep cylinders were reversed, with their rod ends mounted upwardly. Unlike their earlier LM-100 series, City Tank Corporation had patented the LM-400, and filed an infringement lawsuit against Cobey. The court ruled for Cobey, and the ruling was upheld in a 1978 appeal. As is common in patent cases, the court found several sections of the LM-400 patent invalid, in that they were deemed 'prior art', which means methods of construction already used within industry.



The original Cobey Route-Master rear loader was mostly unchanged, but switched from a single sweep cylinder to twin cylinders for 1976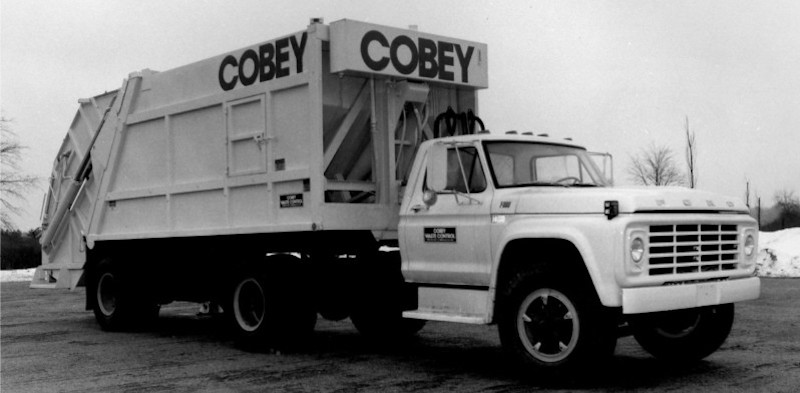 25-cubic yard Route-Master semi-trailer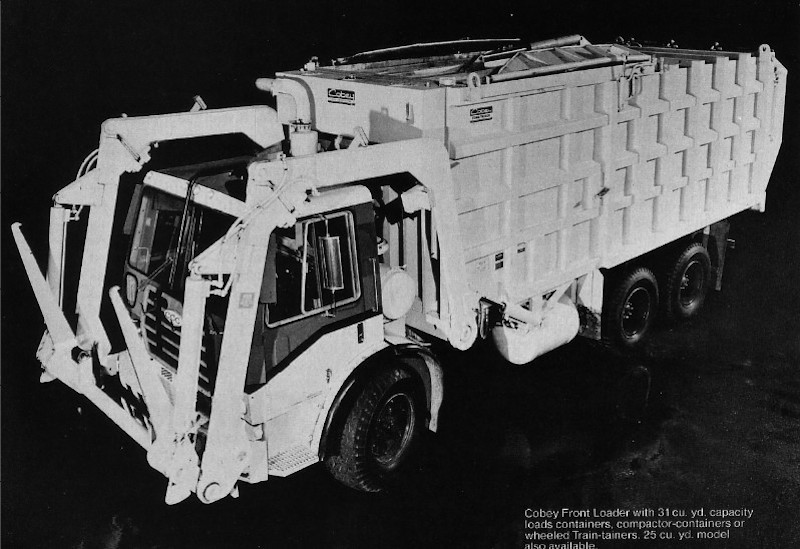 Also little changed during the 70s was the Fork-Tainer front loader.
Cobey also continued to offer their original Pak-Tainer system through the end of the decade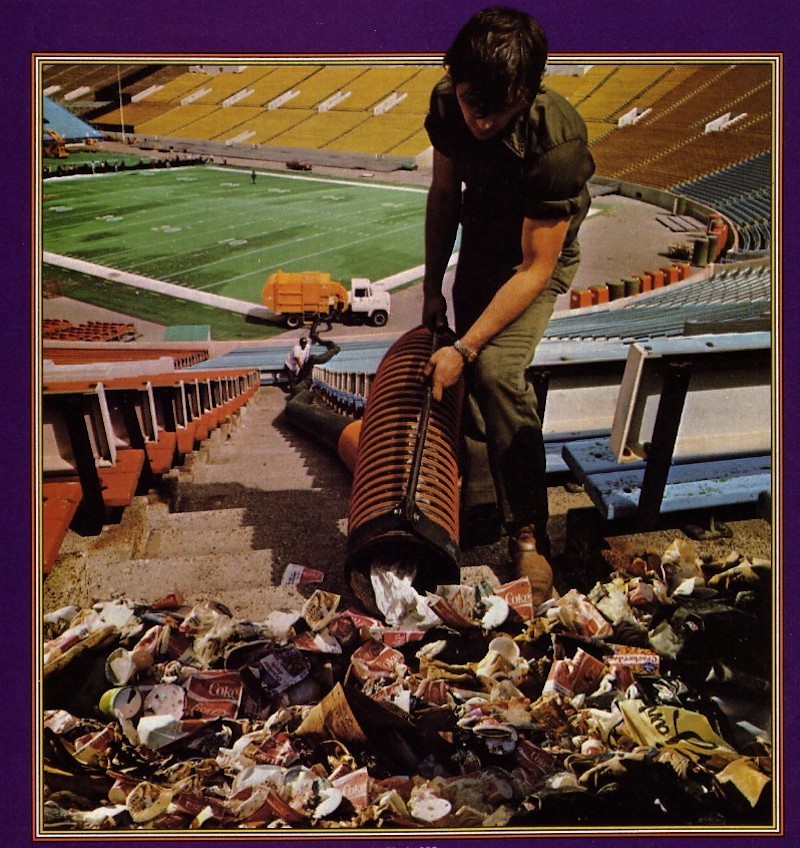 &nbsp&nbsp&nbsp A Cobey Helix Tite-Pak performed clean-up duty at Soldier Field in Chicago after a 1978 rock concert. First, the stadium crew swept the refuse into windrows. Then, using a vacuum-equipped Cobey side loader, the whole mess was cleaned up in two hours and twenty minutes, in one load....with room to spare.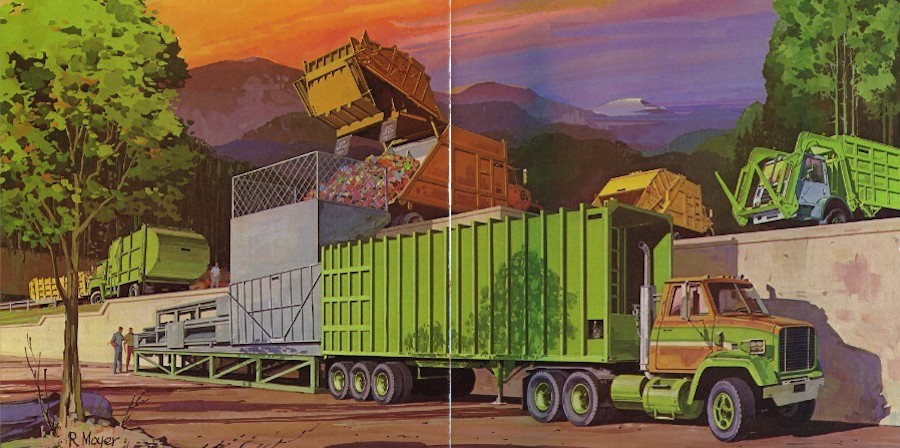 &nbsp&nbsp&nbsp With the addition of transfer stations in 1977, the Cobey lineup was at last complete. Despite assembling a diverse, high-quality product line of refuse equipment, Cobey fell victim to the dismal realities of the U.S. economy at the end of the 1970s. Harsco closed down Cobey, selling their refuse truck designs to Athey Products Corporation. By 1981, almost all of the former Cobey line was being built under the Athey name at their Raleigh, North Carolina factory.


For further information, see the Athey Album here at Classic Refuse Trucks







1/8/12
---

© 2012 Eric Voytko
All Rights Reserved
Photos from factory brochures/advertisements except as noted
Logos shown are the trademarks of respective manufacturers