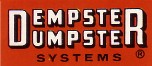 GRD-304F2 and Compaction Trailer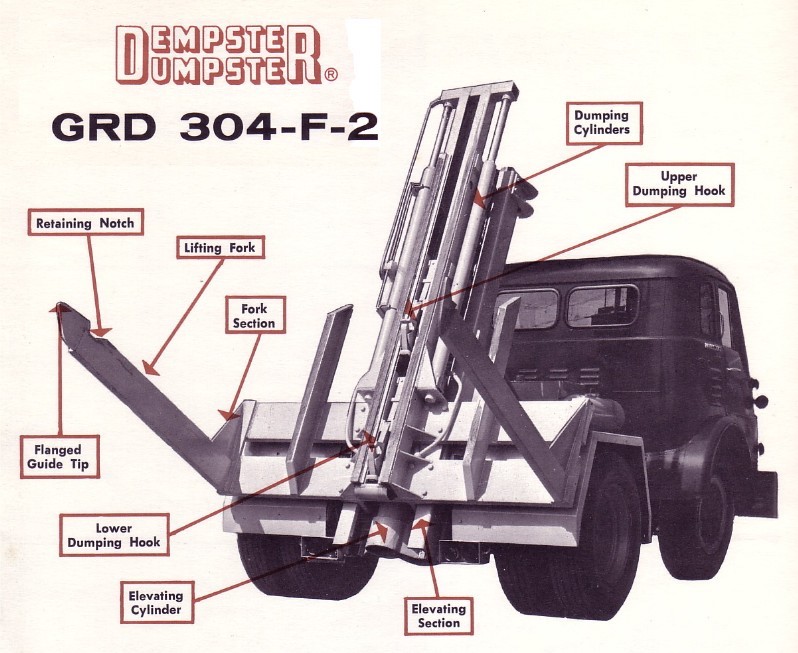 &nbsp&nbsp&nbsp New for 1957 was the GRD-304-F2, a variation on the old high-lift mobile container dumper introduced in 1954. The F2 was basically a GRD attachment fitted to the rear of a commercial truck, which could be used to haul and empty the bottom-hinged Dumpsters either into a transfer trailer, or directly at the landfill. Using a motor truck gave the F2 greater versatility, allowing it to operate on main roads and interstate highways were the old GRD tractor could not go.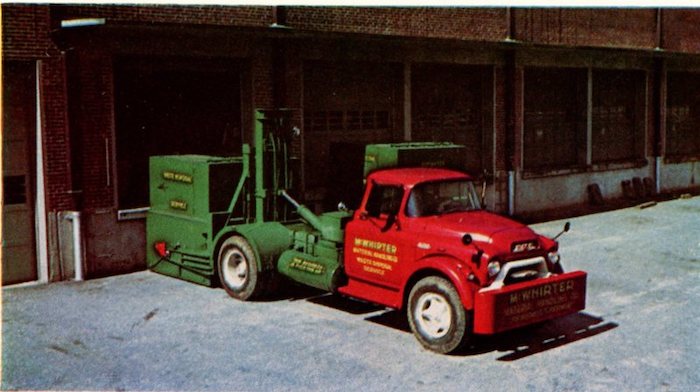 GRD-304-F2 on GMC truck hooks up to an 8-yard Dumpster at a commercial warehouse....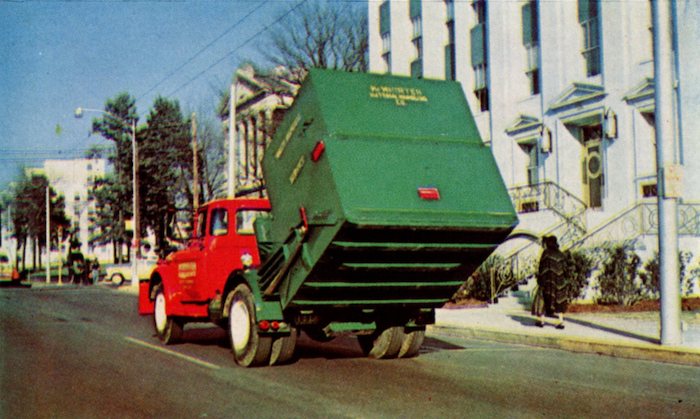 ...is then hoisted and carried to disposal point....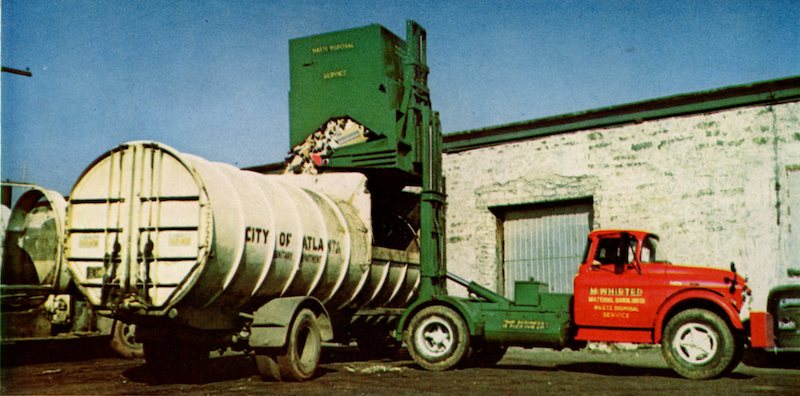 ...at a central collection area where a City transfer truck waits...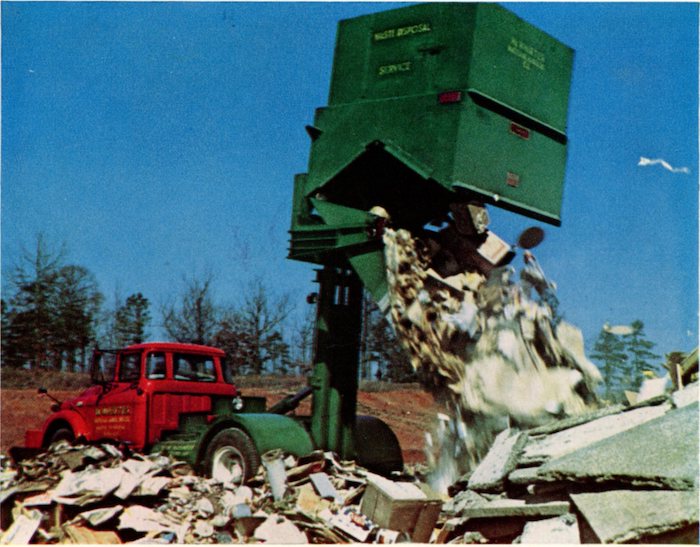 ...or directly to the City dump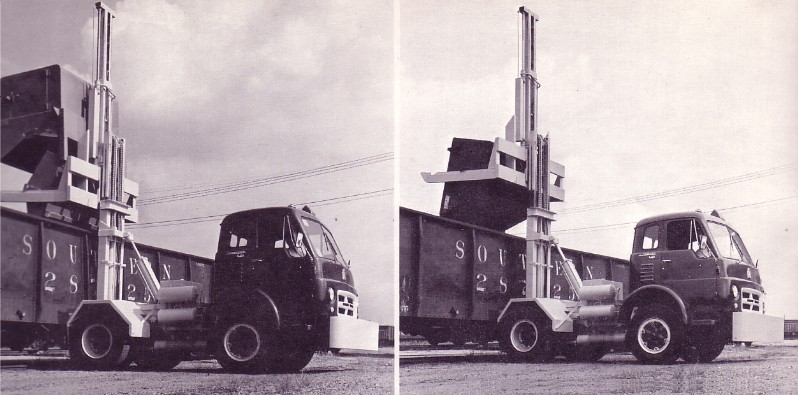 GRD-304-F2 dumps containers at heights up to 10 feet, including bottom-opening containers (left) or tilt-type (right)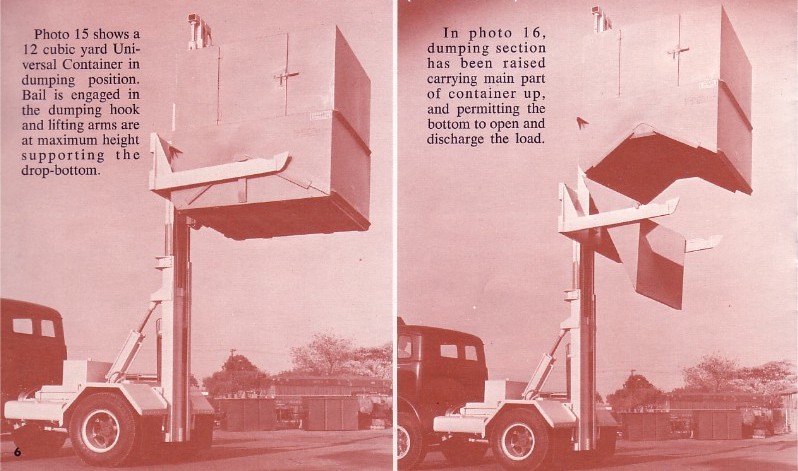 Bottom-dumping procedure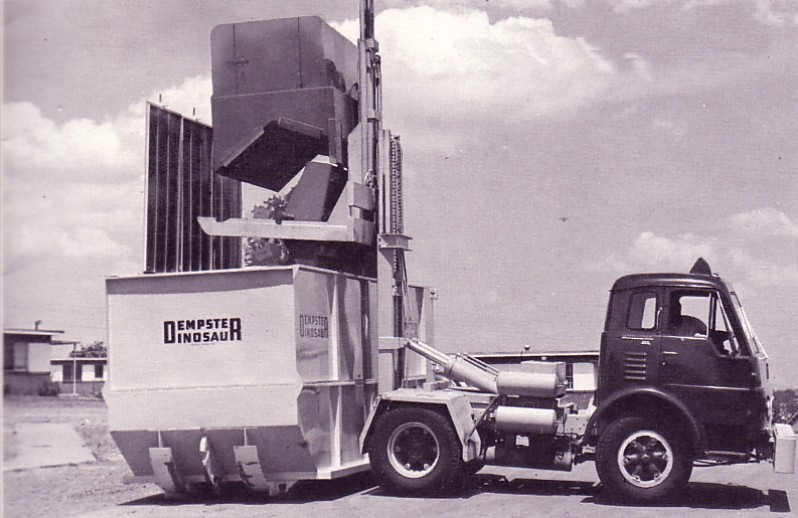 Emptying into a Dinosaur roll-off box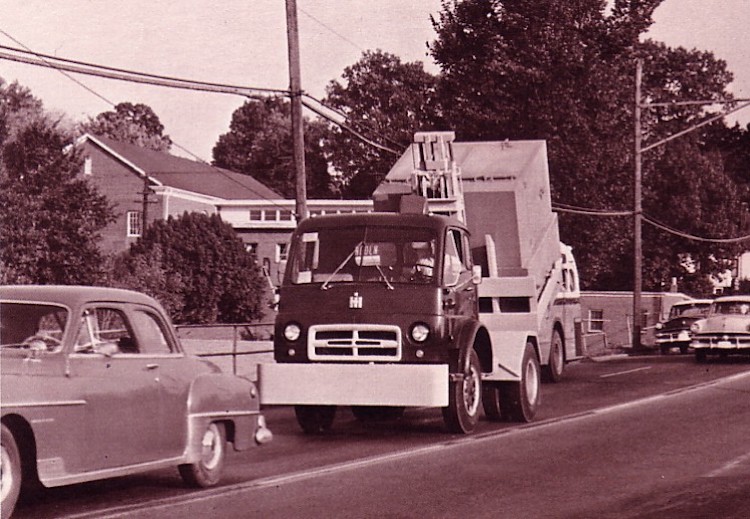 Carrying container on public highway. Note the massive counterweight attached to the front bumper
DEMPSTER COMPACTION TRAILER
&nbsp&nbsp&nbsp 42 and 53 cubic yard compaction semi-trailers were introduced in 1960, suitable for use at permanent transfer stations, or for mobile operations in conjunction with the GRD-304/304F2. The gaping hopper held 16 cubic yards, and the horizontal packer/ejector ram had its own power plant for independent operation.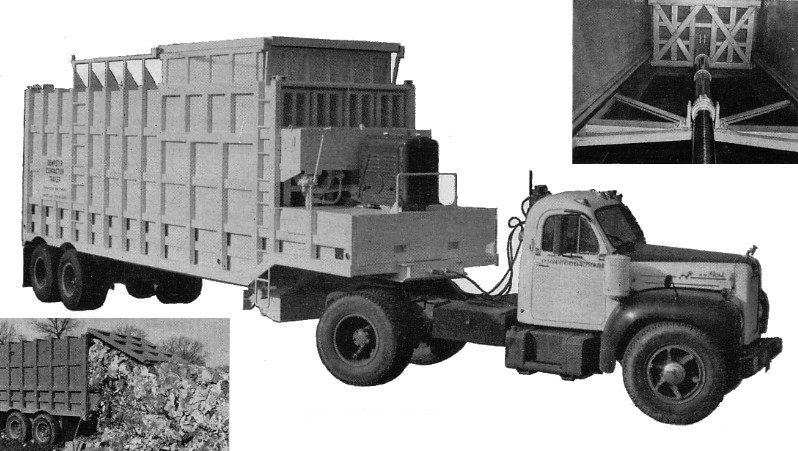 The mighty Dempster compaction trailer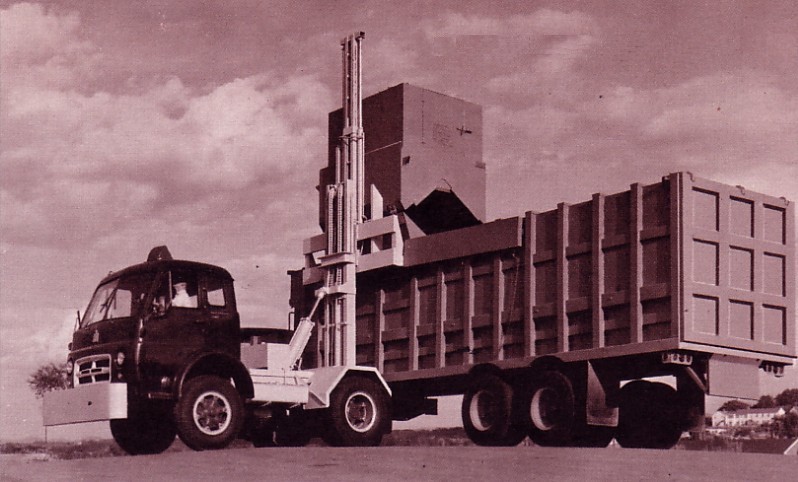 GRD-304-F2 was good mate for the new trailer





2/22/13
---

© 2006, 2013 Eric Voytko
All Rights Reserved
Photos from factory brochures/advertisements except as noted
Logos shown are the trademarks of respective manufacturers