1990-2003: The Wastequip Years
Through the End of Dempster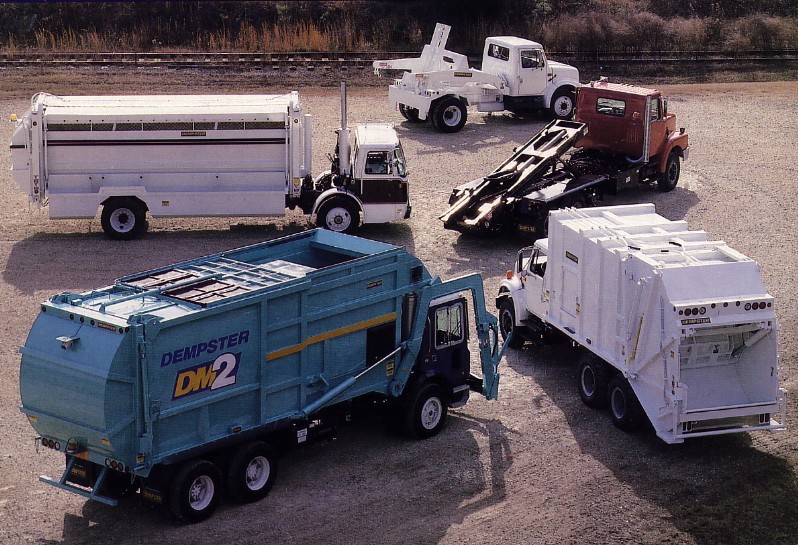 Clockwise from top: The new Recycle One curbside loader, The venerable Dumpster LFW, cable-free Dinosaur roll-off,
Route King II rear loader and new DM2 half-pack front loader
&nbsp&nbsp&nbsp Wastequip completed the purchase of Dempster from Krug International in March, 1990. Now branded as Dempster Incorporated, the new ownership brought a kind of revival to the ailing company, with streamlining of the product line and some competitive new product designs which were badly needed. A most timely addition was the Recycle One, a non-compacting side bucket loader for sorted recyclables which was released in 1991. It was soon joined by a compacting version called the Recycle Pac.

&nbsp&nbsp&nbsp A redesigned front loader, the Dempster DM2 also joined the product line, a lightweight model with features reminiscent of the old C & O models. The DM2's cross-mounted packer cylinders and curved body panels brought Dempster in line with current industry trends, while the rugged Dumpmaster XHD was continued for heavy-duty service. Meanwhile, stalwarts like the Dumpster LFW and Dinosaur roll-off were still around for bulk container duty.

TOCCOA METAL TECHNOLOGIES
&nbsp&nbsp&nbsp Wastequip's modernization program kept the company going through the early 1990s, but it was to be a short-lived marriage. By August of 1995, Dempster was once again sold, this time to United Equipment Inc. of Franklin Park, Illinois. The organization was renamed Tocca Metal Technologies Inc. (TMT), with the refuse body division known as Dempster Equipment. By late 1999, Dempster was on the verge of financial collapse when another group of outside investors was brought in to try and save the company. The infusion of cash saved Dempster, but by 2003 the company collapsed and the Toccoa plant was shuttered for good.

&nbsp&nbsp&nbsp Once the leader in commercial refuse systems, the company had been a shell of its former self, and disappeared without great fanfare. It was an unfortunate end for such a famous name in refuse equipment; a company that had shaped the industry by virtually creating a whole new market for refuse equipment and then dominating that field. It is a fate that has unfortunately befallen a great many on the pioneers in the industry.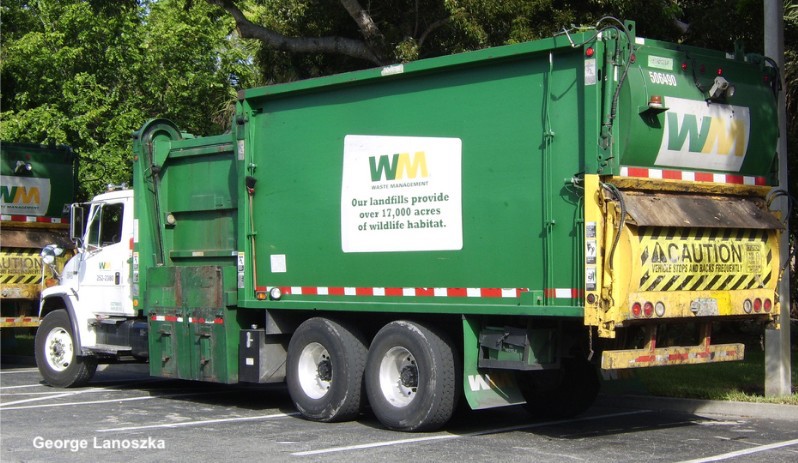 Innovative new products like the Recycle-Pac helped save Dempster in the 1990s




The DM2 was a modern, lightweight front loader, influenced heavily by Dempster's experience with C & O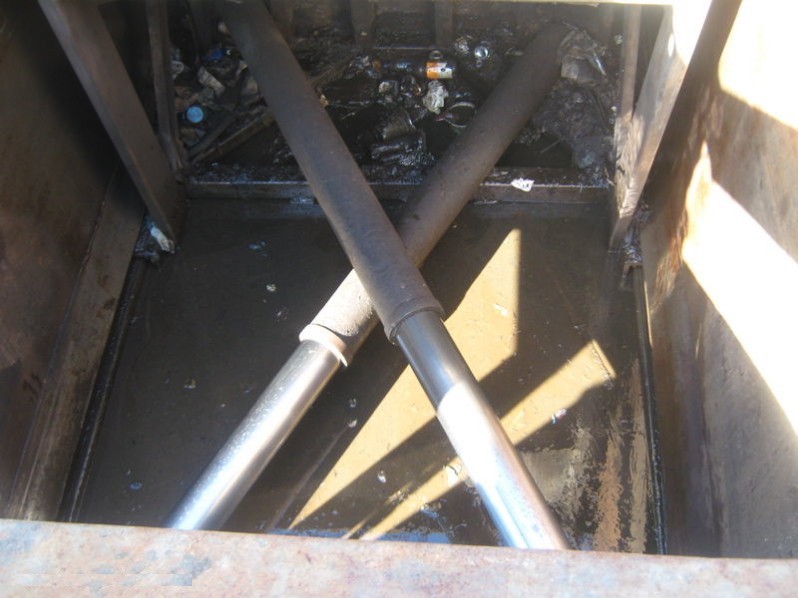 Cross-ram packer of the DM2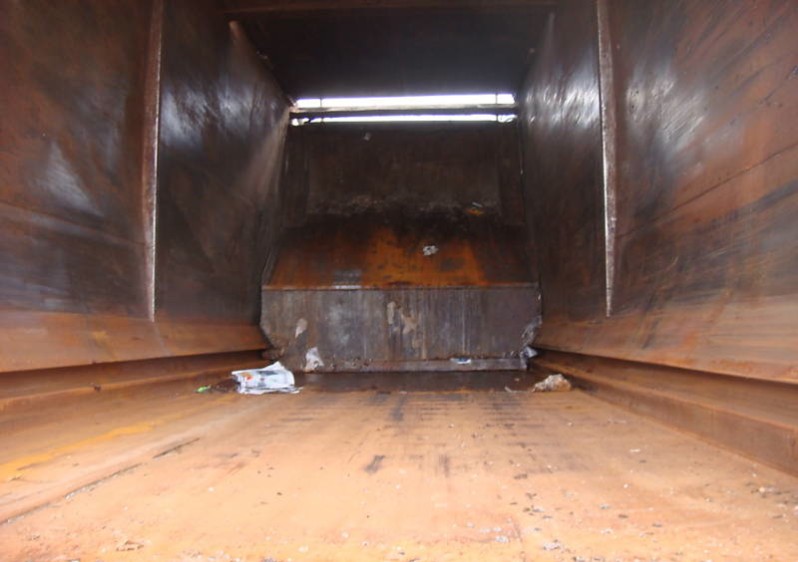 DM2 interior and packer blade face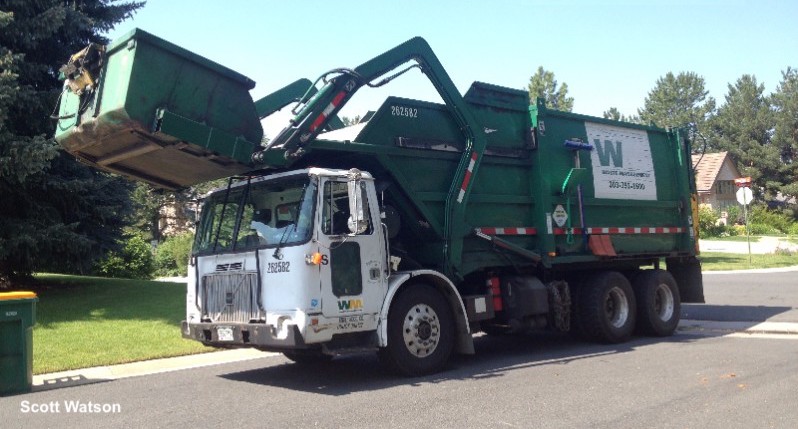 Dempster Residential Front Loader in use by Waste Management of South Denver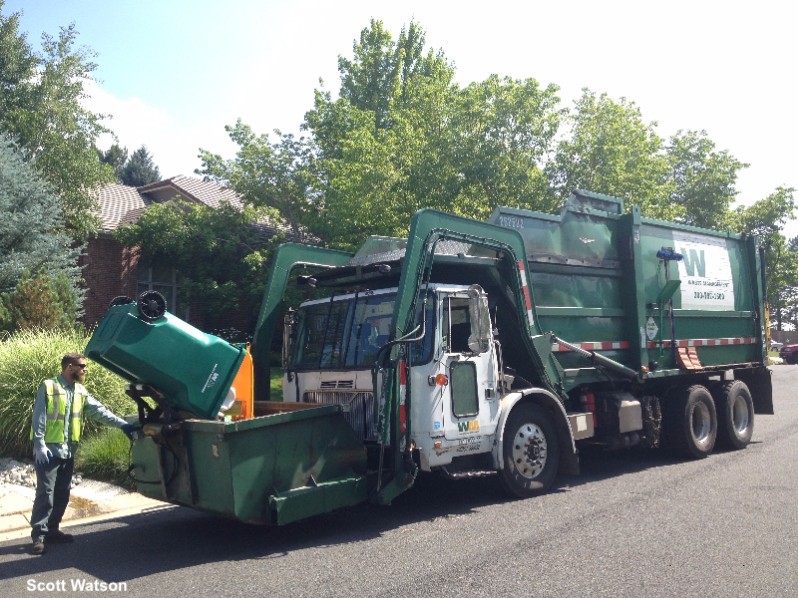 Loading carry-can with cart tipper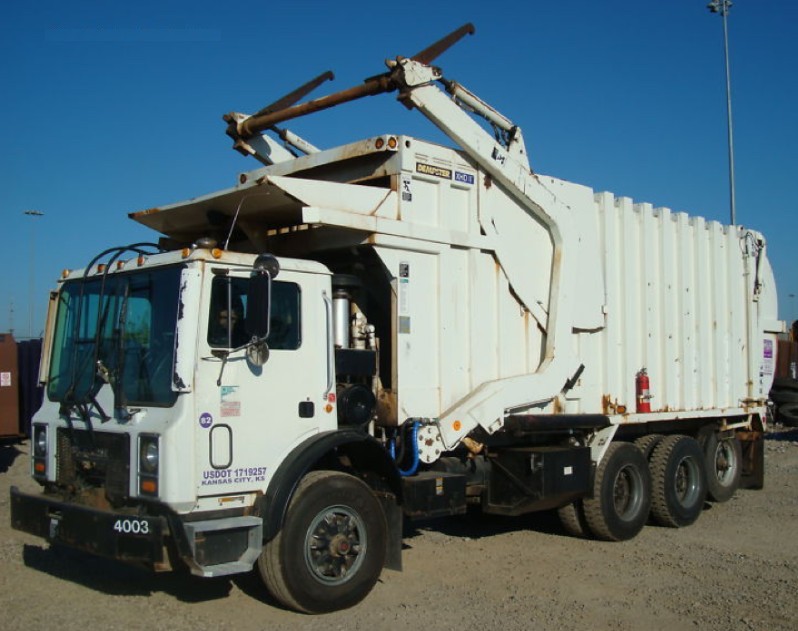 Stalwart Dumpmaster XHD remained in production in the 1990s for the heavy work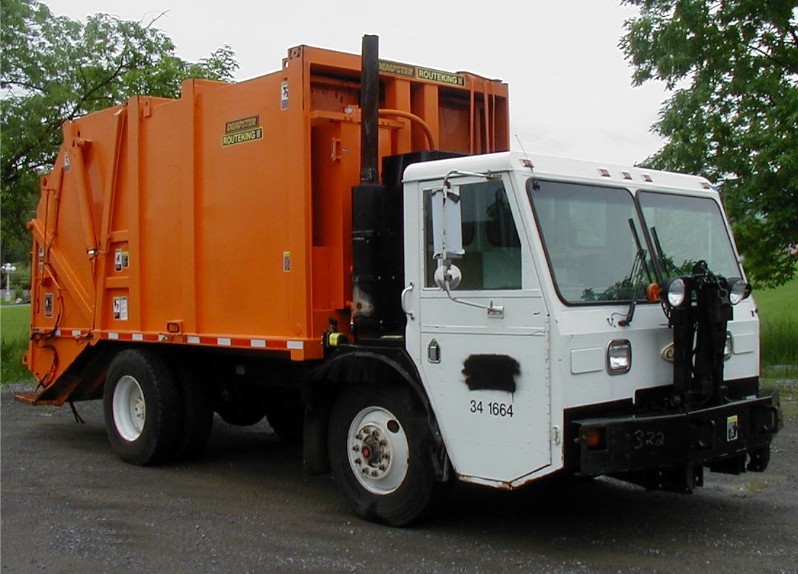 The Route King II rear loader also remained, with a life span of over a quarter-century





The venerable Dinosaur roll-off was also available. This is a 1993 model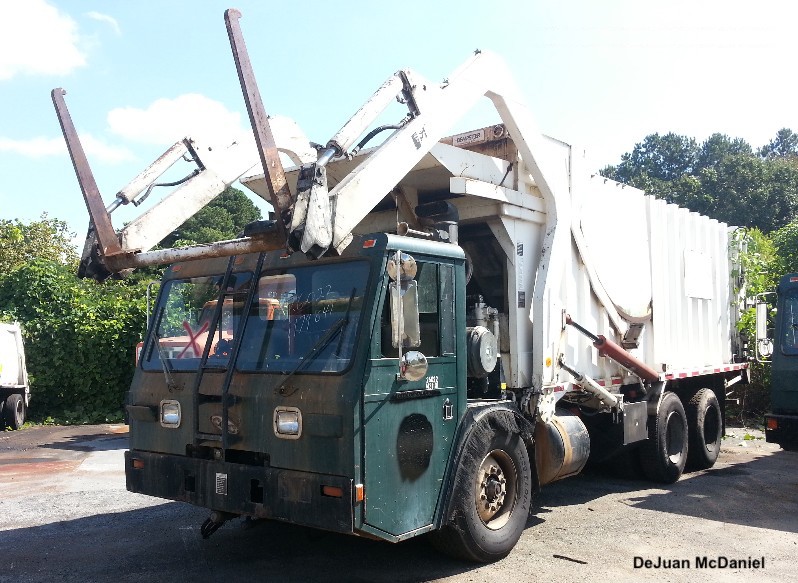 A living classic XHD front loader owned by Dejuan McDaniel





2/22/13
---

© 2006, 2013 Eric Voytko
All Rights Reserved
Photos from factory brochures/advertisements except as noted
Logos shown are the trademarks of respective manufacturers