Chapter 8
Speed-Packer 400 Series
&nbsp&nbsp&nbsp Gar Wood engineers remained busy during the mid-1950s amid increasing competition within the fast-growing refuse body industry. One interesting concept, experimental model X-416 was released in early 1956 as the SP-400 Speed-Packer in 16 and 20-cubic yard capacities. The new model was a complete departure from the Load-Packer, being a continuous-loading crusher-compactor. It was designed by Gar Wood engineer Joseph M. Gwinn and covered by U.S. Patent 2939594 filed in February 1956.




The X-416 experimental model, which became the SP-400 series


&nbsp&nbsp&nbsp The heart of the SP-400 series was its 46-tooth rotary crusher reel powered by a hydraulic motor and chain reduction drive. Refuse dumped into the 54" wide hopper was instantly shredded by the teeth, rotating at a speed of 12 to 20 RPM, drawn through a fixed metal grate and then into the tailgate. Once inside, reciprocating packer plate helped to shove the shredded refuse forward into the body, and compact the load.

&nbsp&nbsp&nbsp The SP-400 combined features of the 1948 Roto-Pac crusher and the 1951 Roto-Pac escalator-compactor, the latter having become the preferred refuse body of the New York City Department of Sanitation (DSNY). Gar Wood may have been aiming squarely at the Big Apple with this effort, in an attempt to win back DSNY contracts that were now specifying escalator-compactor types and being won by City Tank Corporation with their Roto-Pac. Philadelphia and Chicago had also begun buying Roto-Pacs in the mid-50s.

&nbsp&nbsp&nbsp Unlike the Roto-Pac, The new Gar Wood could devour any type of refuse, including tree limbs, wooden crates, car tires and cinder blocks. Forward of the tailgate, the body shell and hoist was shared with the LP-200 series Load-Packer, which remained in production alongside the SP-400. Speed-Packer tailgate "retro-fit" kits could be ordered to convert existing LP-200 series bodies into Speed-Packers.

&nbsp&nbsp&nbsp Ultimately, the Speed-Packer failed to attract DSNY contract awards, and appears to have been a poor seller. Then, as now, continuous loaders suffered from inherently poor fuel economy compared to intermittent-loading designs. The high-speed hammer mill was a powerful crusher, but susceptible to rapid wear. Most of all, it was probably 'overkill' for handling most residential waste. The SP-400 was advertised through early 1957, after which it abruptly disappeared from sales catalogs and advertising.

&nbsp&nbsp&nbsp Fortunately, things were much better for the Load-Packer LP-200. When figures were tallied for 1956, it was a banner year: The Wayne, Michigan plant had set an all-time production record. On sales of new truck chassis, more were equipped with Load-Packers than any other brand of refuse body. Nevertheless, Gar Wood engineers were already developing and testing an all-new Load-Packer, which would be released early the next year.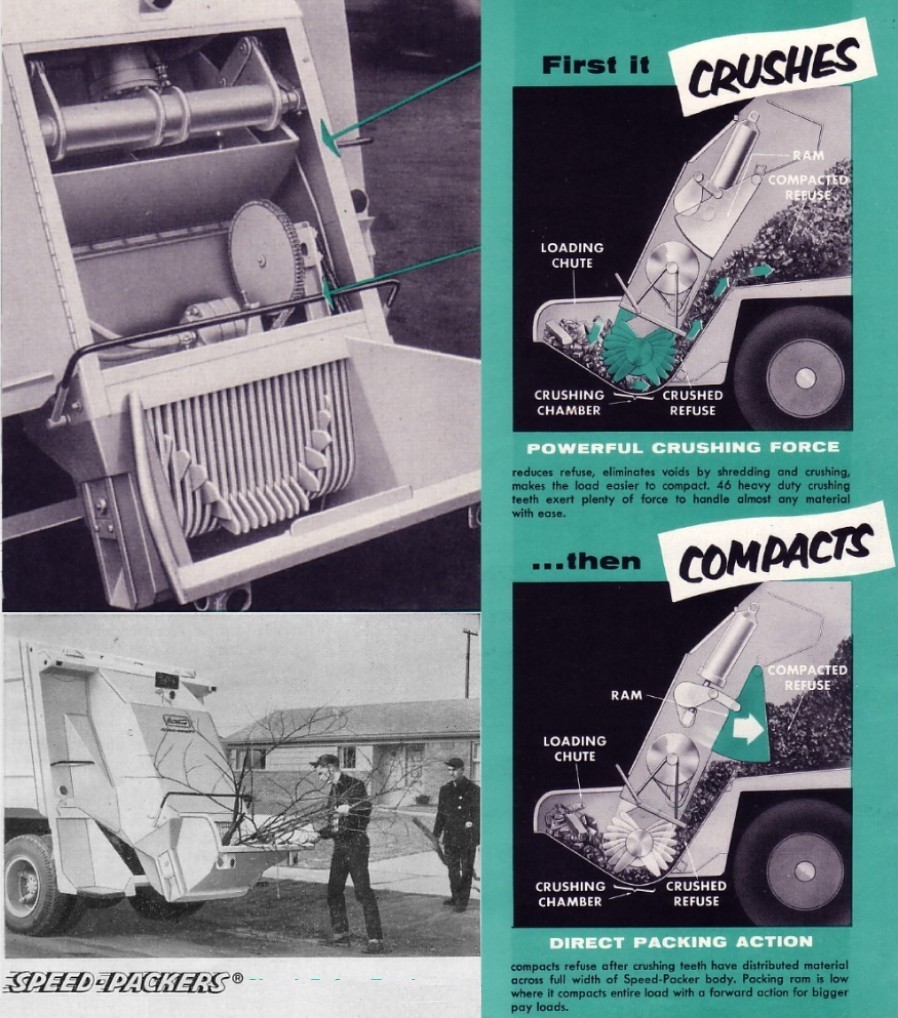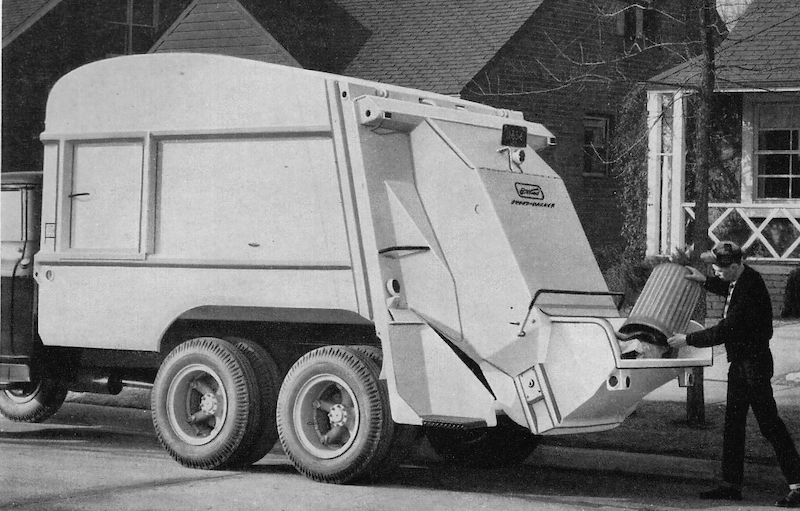 Loading the SP-416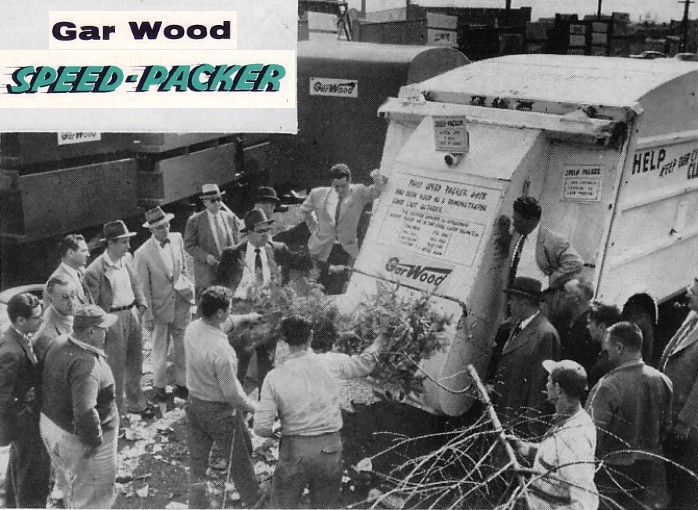 SP-416 being demonstrated at Dianem Company, Lodi, New Jersey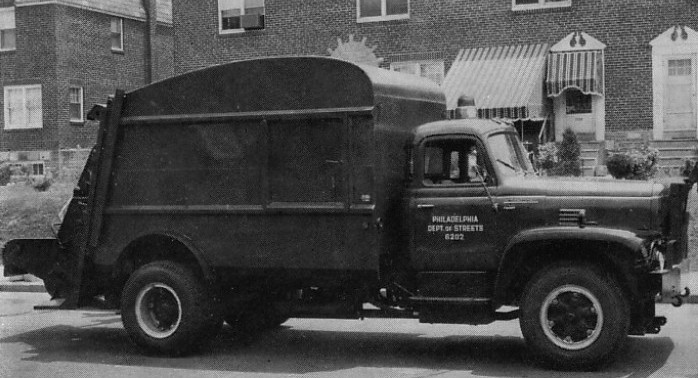 At least one Speed-Packer was tried by the City of Philadelphia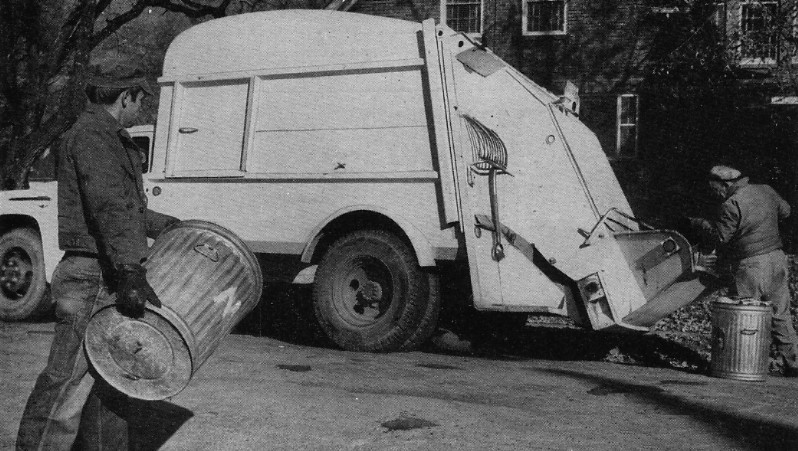 Gadsden, Alabama bought five Speed-Packers to supplement an existing fleet of thirteen Load-Packers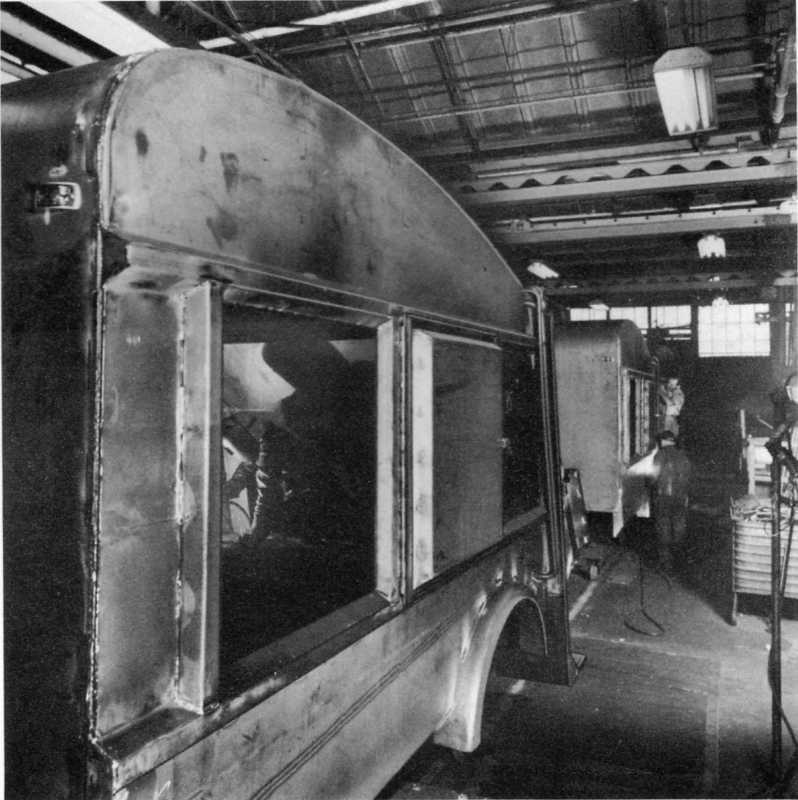 A welder works inside a 16-yard body at the Gar Wood assembly plant at Wayne, Michigan in 1956.
The facility broke all-time production records for refuse bodies that year.





7/30/14
---

© 2014 Eric Voytko
All rights reserved
Photos from factory brochures/advertisements except as noted
Logos shown are the trademarks of respective manufacturers