Chapter 19
Load-Packer 700-9 Series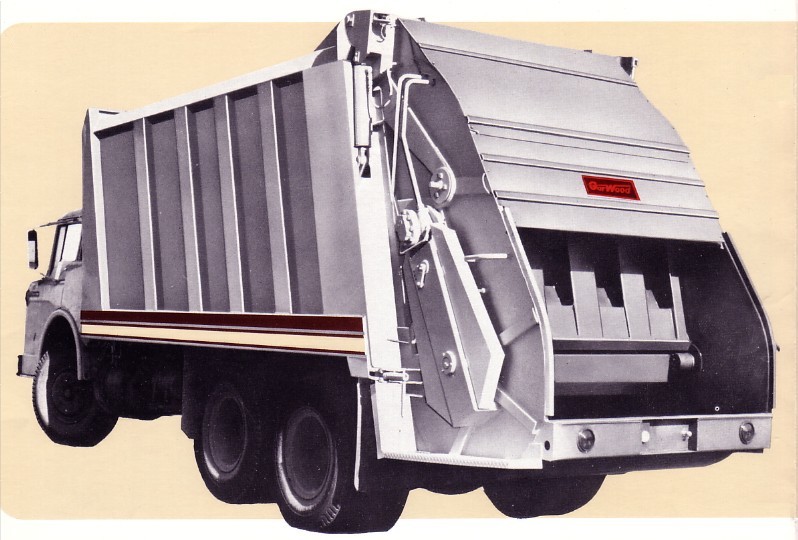 &nbsp&nbsp&nbsp The effort required to develop a new high-compaction rear loader had left Gar Wood Division with little time to do very much with the mid-range LP-700. Fortunately, the 700 was still very much a viable design in 1972, and had quite probably kept the company alive during the dismal years of the late 1960s. Thus, production of the LP-700 would have to be continued for a time, so it was mated to the modern 9-series body designed for the LP-900. The hybrid model was appropriately designated the Load-Packer 700-9.

&nbsp&nbsp&nbsp It was a shrewd bit of marketing and engineering creativity. The 700 tailgate had remained more or less unchanged since its 1957 introduction as the LP-500. It had the fastest reload time in the industry at four seconds, and total packing cycle time of only eleven seconds. The 1.5 cubic yard hopper was comfortably low and just fine for residential collection, so long as you didn't need to pack anything too bulky. Best of all, it was capable of load densities of up to 600-700 pounds per cubic yard. Using a common body structure for the 900 and 700 series undoubtedly simplified construction, and reduced number of spare parts needed to service the product line.

&nbsp&nbsp&nbsp Like its bigger brother, the 700-9 series used the Constant Density Compaction System (CDC) system to maintain even pressure throughout the load. The Silencer, a pack-at-idle hydraulic pump, was also offered. Optional container attachments were of course carried over from the LP-700. A hopper loading sill extension could be ordered, which boosted the hopper capacity to 2-cubic yards, although it raised the loading height. The packer cycle was fully automatic, with manual control and reverse. An optional "dead man" cam wheel, first introduced in the 1960s, could also be specified, which stopped the packer cycle when the rotary sweep blade reached a point about 12 inches above the loading sill. The operator was required press the lever once more to complete the cycle.

&nbsp&nbsp&nbsp The LP-700-9 was undoubtedly the best embodiment of the Cyclomatic series (LP-500/600/700) during its total production run of twenty years. It was built alongside the LP-900 at the new Enterprise, Alabama facility. It nicely complimented the bigger packer, and appealed to tradition-minded municipal customers and contractors alike. Things were finally beginning to look up at Gar Wood, where only a few years earlier, the company had been on the verge of ruin. The next task would be to add a viable front-end loader to the lineup.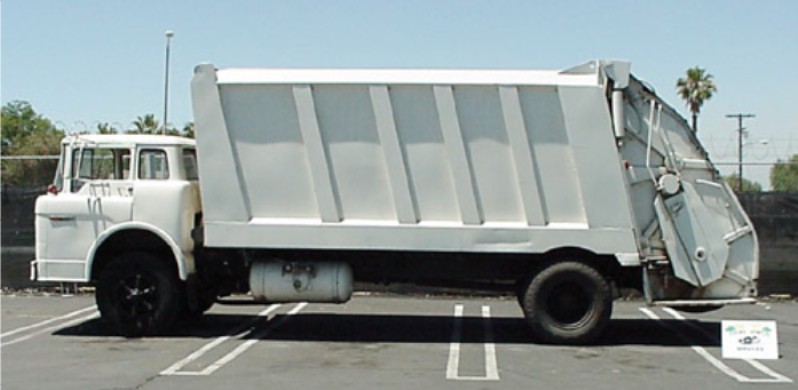 Biggest of the series: the LP-725-9 (25-cubic yards)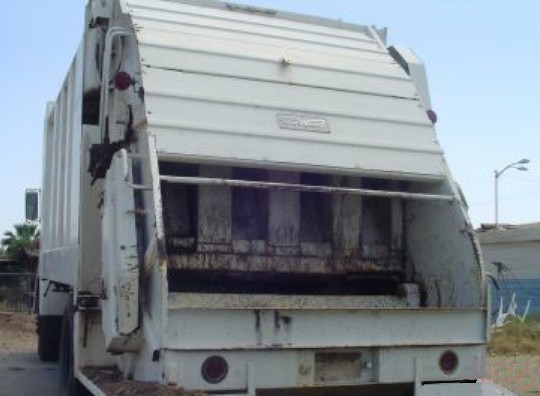 This 1974 LP-720-9 has the optional loading sill extension, which boosted hopper capacity to 2-cubic yards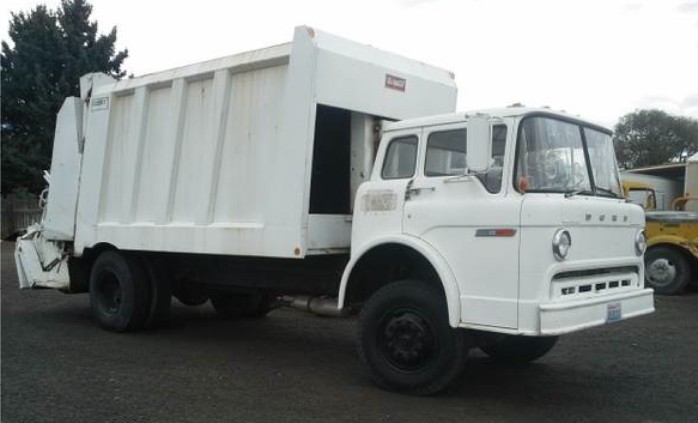 This beautiful 1978 LP-720-9 is owned by Waste Pro, and is awaiting restoration in Florida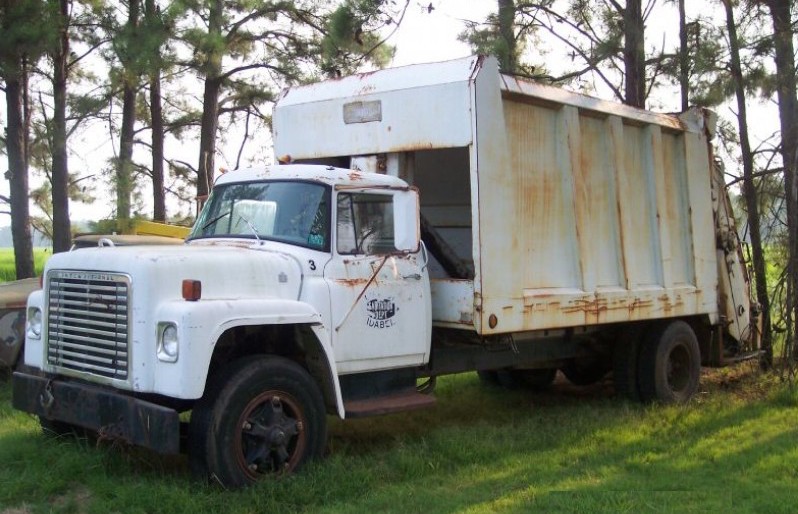 A "retired" LP-720-9 on an International Harvester Loadstar chassis with fiberglass tilt-hood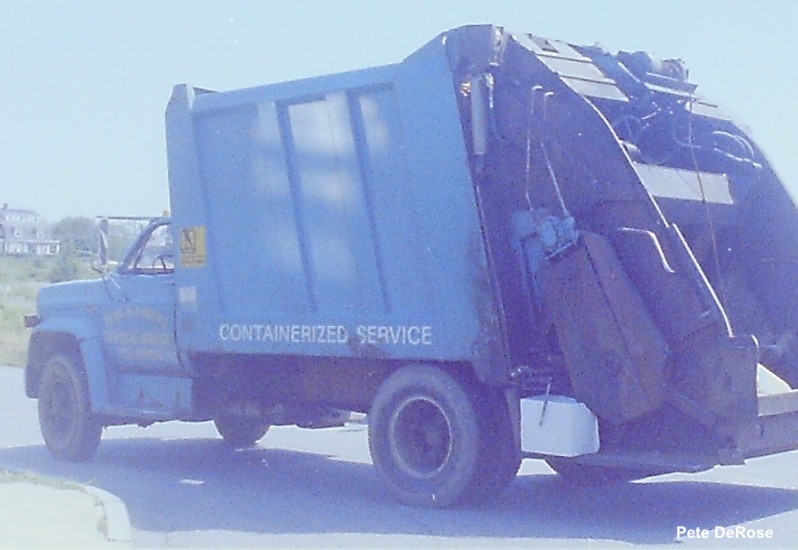 This LP-716-9 is equipped with an overhead winch for container service. Note how the rear tailgate panels
have been removed, probably to speed the dumping of larger containers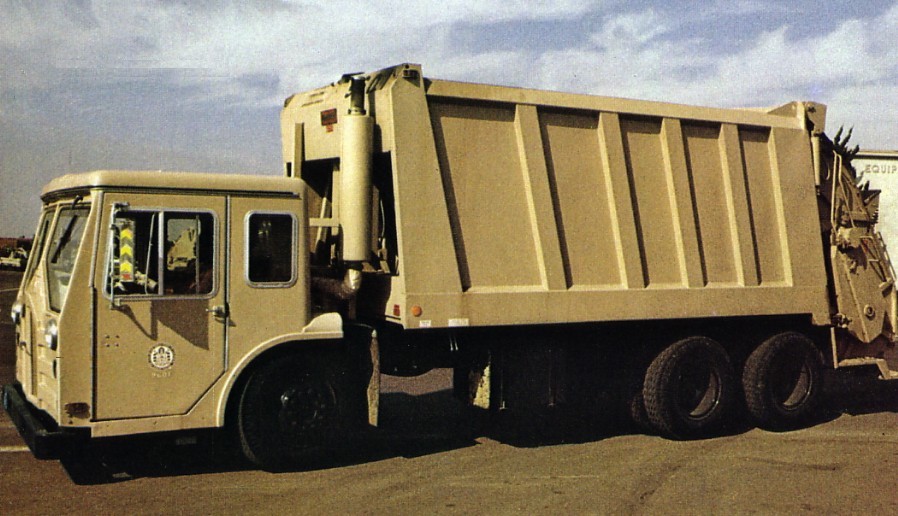 Spectacular LP-725-9 on a custom-built chassis for the City of San Diego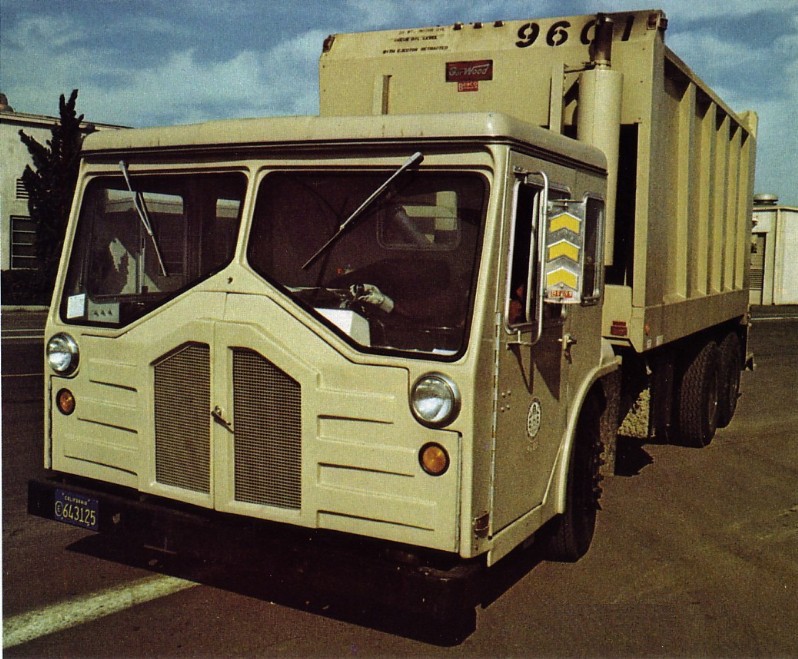 Cab conceals a front-mounted "Silencer" hydraulic pump, which kept noise levels while packing at 78 decibels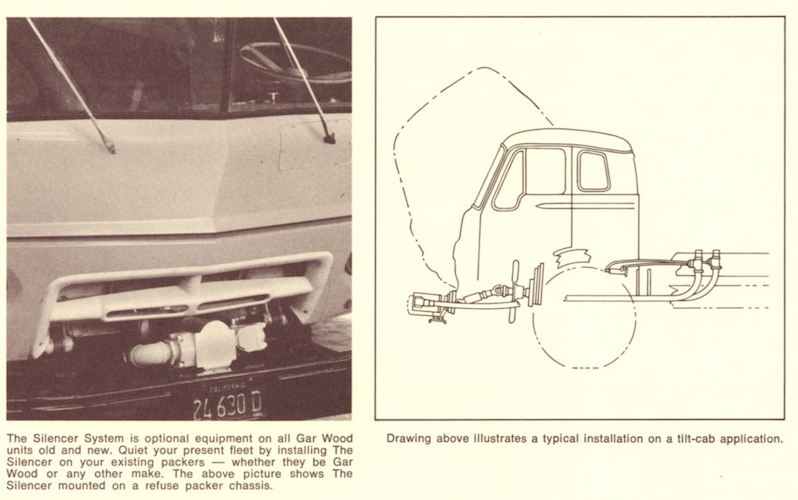 The Silencer was a crankshaft driven pump which could be fitted to any make of refuse packer, and was designed by Gar Wood
at the request of Golden Gate Disposal of San Francisco. It delivered live power with only a 60-65 decibel noise level





7/30/14
---

© 2014 Eric Voytko
All rights reserved
Photos from factory brochures/advertisements except as noted
Logos shown are the trademarks of respective manufacturers