Colectomatic: The Murphy Prototype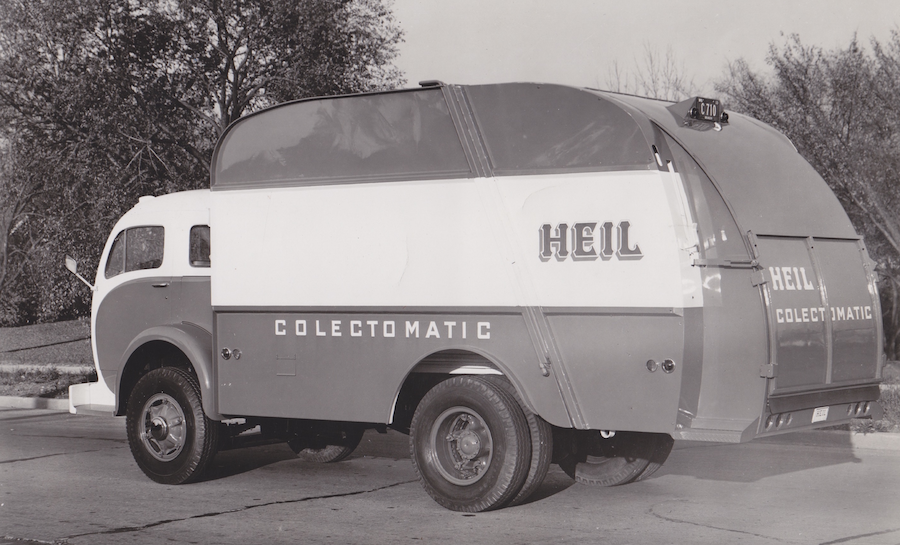 1953 Colectomatic demonstrator


THE 'MURPHY PATENT' COLECTOMATIC
&nbsp&nbsp&nbsp At the beginning of the 1950s, rapid advances being made in the post-war refuse packer industry left Heil behind the engineering curve. Their ingeniously re-worked Colecto-Pak and Heil Conveyor were high quality products, yet both were solidly rooted in 1920s technology. Gar Wood's all-hydraulic Load-Packer was becoming the runaway industry leader, and Sicard was soon producing their ejection-unloading Sanivan in the United States. With the arrival of the Leach Packmaster in the late 1940s, the direction in which the industry was heading was apparent, and that direction was the batch-loading hydraulic rear loader. Bucket loaders and chain conveyors would never be competitive in this new post-war reality.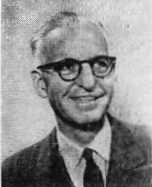 &nbsp&nbsp&nbsp Heil's relatively late venture into the rear-load packer field was inauspicious, but it marks a turning point in their history, from which the company would become a major player within the refuse body industry. The story actually begins in 1932, when George W. "Mike" Murphy was the coach of the University of Wisconsin rowing team. Depression-era budget cuts by the university athletic department reduced Murphy's salary, forcing him to leave his job in 1934 for the private sector. Following his service in the United States Marine Corps during World War II, he once again returned to civilian life, and by the 1950s was manager of the New York branch of Gar Wood Industries. Selling refuse truck bodies in the New York area for the premier manufacturer in the country, Murphy would have been well aware of the market potential for packer bodies. He would also be familiar with the various types competing with Gar Wood, their strengths and weaknesses. It was during this time that he independently designed his own refuse packer, which he patented in 1953.

&nbsp&nbsp&nbsp Obviously, Gar Wood Industries was not then in the market for a new refuse packer design, being the producer of the best selling Load-Packer, which had been updated in late 1951. Similarly, Leach and Sicard were committed to their own new models. Looking to pitch his new design to a manufacturer, Heil would have been the obvious choice for Mike Murphy. They were one of the largest truck equipment manufacturers, and were established in the refuse body market, but lacked a modern rear load packer. Heil bought Murphy's design, and put him on the payroll, setting the stage for what would be the Heil Colectomatic rear loader.

&nbsp&nbsp&nbsp Ironically, the Colectomatic was somewhat similar to patents already rejected by Leach and Gar Wood years earlier. Edward R. Barrett had patented several types of hinged-hopper Load-Packers for Gar Wood in 1937, 1940 and 1950. The Leach Company owned patents by Herman Lee and Carl Mott, which were very close in concept to Murphy's packer, but instead used a reversible sweep panel to lift the refuse in front of the packer blade. Murphy's hinged hopper concept was imminently more practical, with a completely enclosed and hinged hopper bucket, which lifted upward to meet the sweeping packer blade. The use of toggle linkage, plungers and cams allowed for operation of both bucket and blade with the same power cylinders.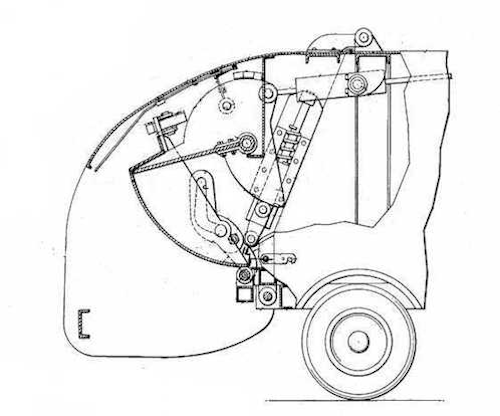 Drawing from Murphy's 1953 patent, showing plunger and toggle bucket linkage
&nbsp&nbsp&nbsp A prototype Colectomatic, only recently discovered to have existed, was first built by Heil sometime in 1953. The exact technical details and the number that were built are not known, but the surviving images indicate it was far different from the eventual production model, and largely patterned on Murphy's patent. They may be identified by a fully-skirted body and a bulkier tailgate structure. It is known to have had a hinged hopper bucket and pivoting packer blade, and two hydraulic cylinders which operated the entire mechanism. Since it was such a short-lived model, perhaps less than one year, we may never know much more about this first version. This prototype does not appear to have been advertised at all, indicating it was most likely a "test bed" for the drastically revised model which would appear later. However, Heil did feature it in published sales literature, and it was therefore technically available for sale. The big unveiling of the new Colectomatic would have to wait until July of the following year.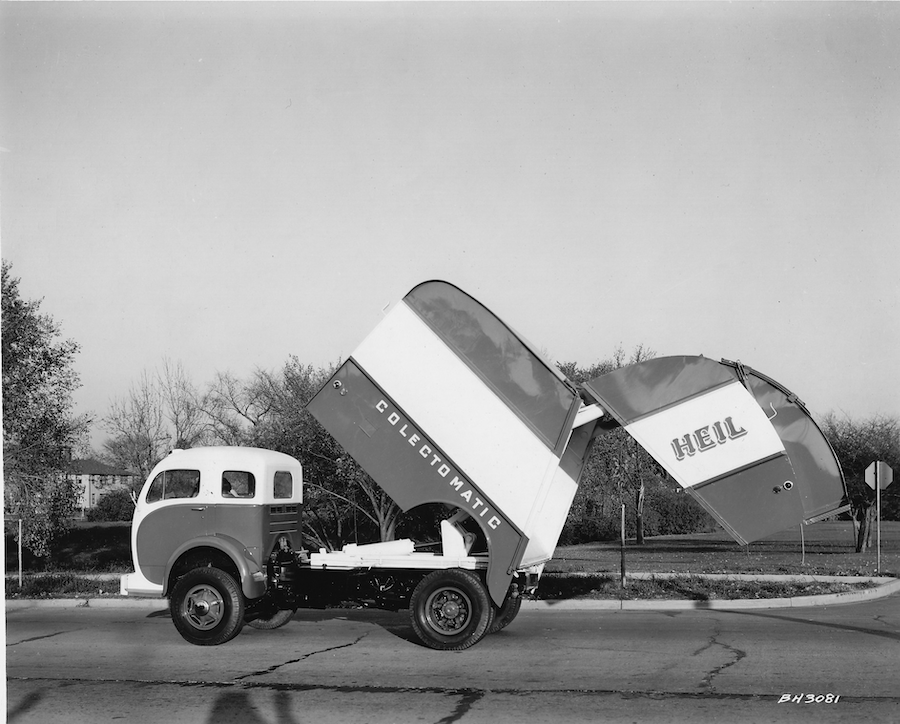 The Murphy Patent Colectomatic featured a skirted body and larger tailgate than later versions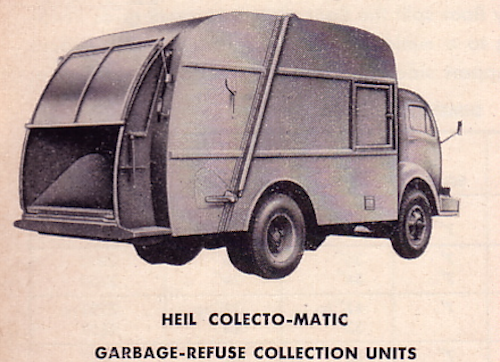 The earliest known appearance of the Colectomatic in Heil literature is this illustration, circa 1953.
Note the hyphenated spelling, which was subsequently dropped. A single body size of 16-cubic yards was listed.
REFERENCES

U.S. Patent no. 2151887, Edward R. Barrett, December 1, 1937 (Gar Wood Ind.)

U.S. Patent no. 2335145, Herman C. Lee, March 7, 1942 (Leach Co.)

U.S. Patent no. 2371540, Carl W. Mott, November 20, 1943 (Leach Co.)

U.S. Patent no. 2748964, George W. Murphy, April 13, 1953 (Heil Co., Colecto-Matic)

Wisconsin Rowing History Mike Murphy (Biography)

Wisconsin Where They Row by Bradley Taylor, University of Wisconsin Press (2005)





7/2/16
---

© 2016 Eric Voytko
All Rights Reserved
Photos from factory brochures/advertisements except as noted
Logos shown are the trademarks of respective manufacturers