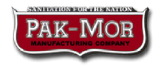 Pak-Mor Trailers
&nbsp&nbsp&nbsp Throughout the 1950's, Pak-Mor led the way in the field of compaction trailers. Their packers could theoretically be built to any length allowed on the highway. They were perfectly suited as stand-alone mobile transfer stations, or to haul from the fixed transfer stations which began to spring up in urban areas. Customized hopper openings made Pak-Mor trailers versatile haulers. Re-named Lo Boye in 1958, Pak-Mor marketed these for residential collection as well. A single 32 cubic yard Lo Boye was two to three times as large as the typical refuse packers of the decade. The Handi-Lift attachment was available by the early 1960's, which handled side-load detachable containers.
The George McWhirter Material Handling Company contracted to collect much of the commercial refuse for the City of Atlanta, Georgia. This 1957 image shows a McWhirter Demster GRD-304 high lift hoist truck emptying a dumpster into a city-owned Pak-Mor trailer.





1959 Lo Boye 28 yard trailer for Culver City, California is pulled by a Dodge tractor with a right-hand drive and a walk-in cab. Two man crew served about 450 customers per day




Massive 1958 Lo Boye demonstrator unit attracts a small crowd of spectators. Chain-driven packer is powered independent of towing vehicle by a liquid-cooled engine at front of trailer. Truck tractor is a 1957 Chevrolet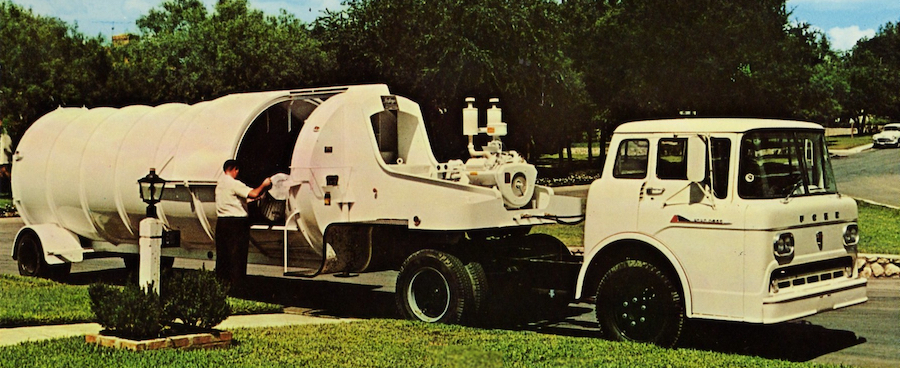 Another Lo Boye, but with an air-cooled Wisconsin V4 auxiliary engine, pulled by a 1958 Ford C-850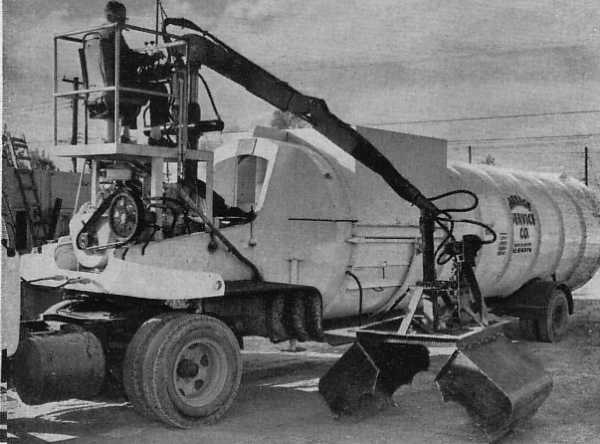 A 1960 32 yard Lo Boye used by Garbage Service Company of Phoenix, Arizona for bulk refuse.
Clam-shell loader and packer are both powered by a 4-cylinder Hercules gasoline engine.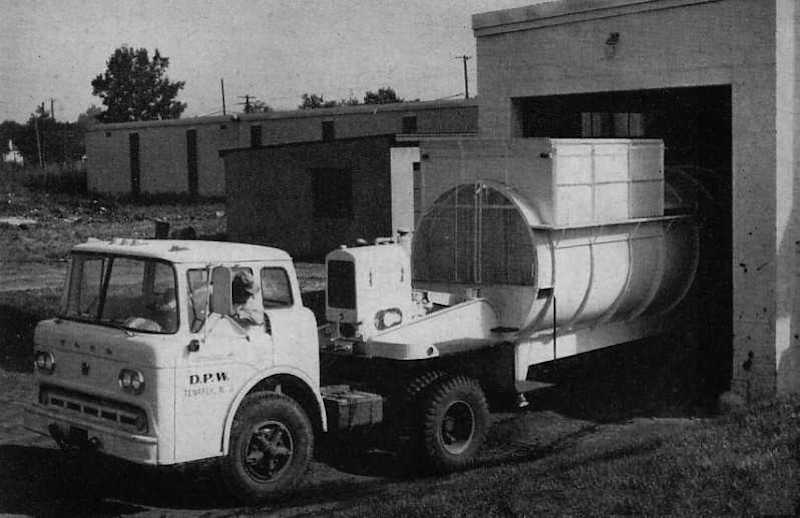 36 cubic yard, top loading compaction trailer used by Trenton, New Jersey, exits transfer station in 1958





The Giant marked the zenith of Pak-Mor's circular trailer era. The 65 yard behemoth loaded in the middle, packed in either direction and dumped from either end! It was introduced in August, 1960, at the APWA show in New York, and was sold for a few years before being replaced by more conventional rectangular-bodied transfer trailers





4/5/09
---

© 2009 Eric Voytko
All Rights Reserved
Photos from factory brochures/advertisements except as noted
Logos shown are the trademarks of respective manufacturers