Baughman Manufacturing Company, Inc.
Jerseyville, Illinois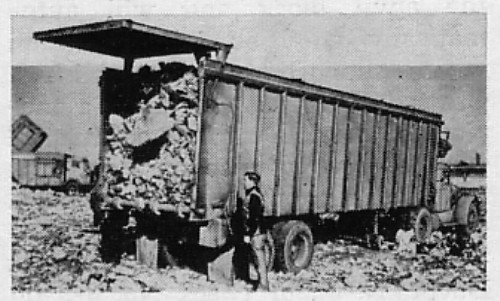 Baughman Manufacturing were builders of high-speed spreader bodies and conveying equipment. In 1957, a line of refuse transfer trailers was announced, available in lengths of up to 40 feet. Unloading methods were winch and cable, presumably moving an ejection template, or an endless chain and link conveyor system. These may be the very first mass-marketed refuse trailers in the United States.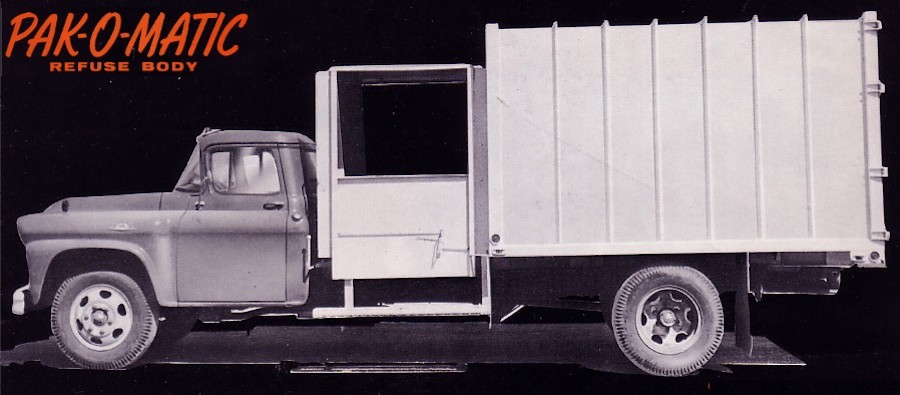 1959 saw the introduction of the Baughman Pak-O-Matic, a square-bodied side loader boy of 24 cubic yards capacity. A partial-packer blade powered by a single-stage hydraulic ram cleared the hopper area, which was slightly shorter than the main storage body. The body was tilted to discharge the load. The Ram-Pak appears to have been an identical copy of the Hobbs Hyd-Pak, and was most likely produced under license from that company.





Except for the name, which was changed to Ram-Pak in 1960, this side loader was advertised through 1964, seemingly unchanged.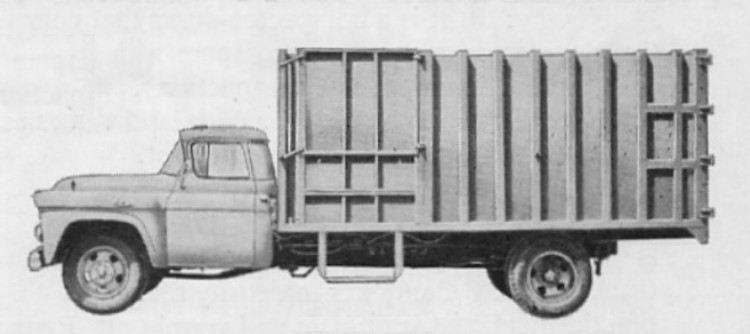 A new full-pack version of the Ram-Pak debuted in 1965, looking very similar (though not identical) to the Hobbs M-Series Hyd-Pak. The two are similar enough that it is highly likely there was some sort of sales agreement between Baughman and Hobbs. By the end of the decade, Baughman appears to have discontinued building refuse equipment altogether.



4/10/10
---

© 2010 Eric Voytko
All Rights Reserved

Logos shown are the trademarks of respective manufacturers
Photos from factory brochures/trade advertisements except as noted