Fastpack
Data-Veyors Corporation
Oakland, California




&nbsp&nbsp&nbsp Incorporated in 1962, and produced small side-loading refuse bodies under the Fastpack name. Body sizes were 7.5, 10 and 13-cubic yards. Unlike many small side loaders, Fastback used a full-stroke, three-stage telescopic cylinder which delivered 43,000 pounds packing force. Thus, these packers delivered very high payloads for their size.

&nbsp&nbsp&nbsp Data-Veyors Corporation was perhaps best known for mechanical office equipment, including the Data-Veyor, a card-conveyor system seen in the LAPD dispatch center in the opening credits of the TV show Adam-12. The company was purchased by Diebold, and the Fastpack division appears to have been short-lived.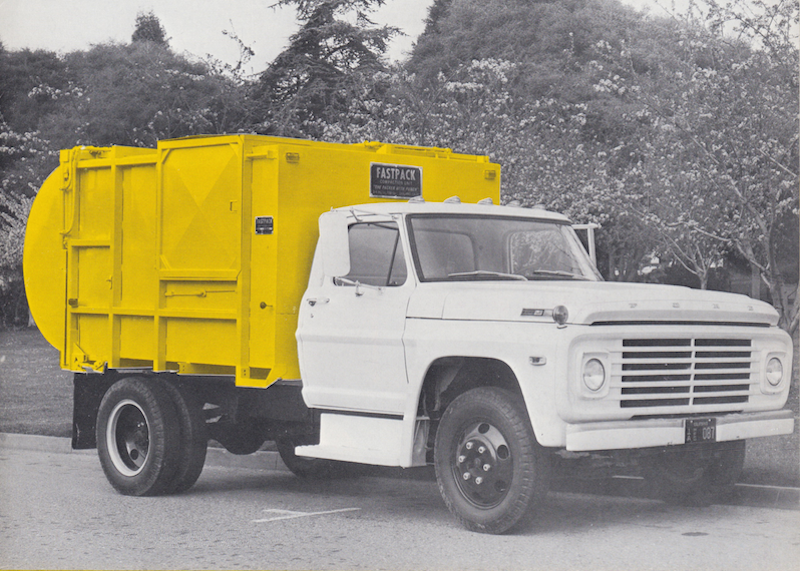 8/23/15 (Revised 5/15/16)
© 2015 Eric Voytko
All Rights Reserved

Logos shown are the trademarks of respective manufacturers
Photos from factory brochures/trade advertisements except as noted