W.E. Grace Manufacturing Company
Dallas, Texas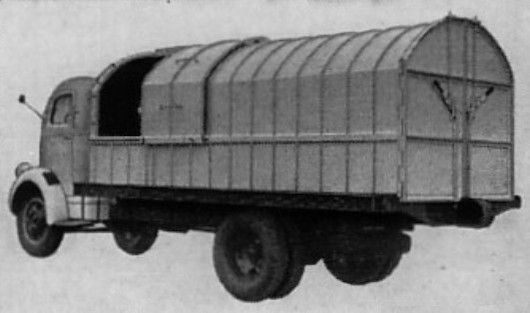 &nbsp&nbsp&nbsp Not much is known about this pre-war side loader. The above 1941 model is listed as an 'improved' model, indicating at least some prior constructions. The Grace Garbage Body is strongly believed to be a license-built copy of L.A. LeLaurin's chain-driven side loader used by the City of San Antonio. Similarities between the Grace packer and the LeLaurin's drawings for his 1940 patent are too numerous to discount. At the very least, it was heavily influenced by the LeLaurin design.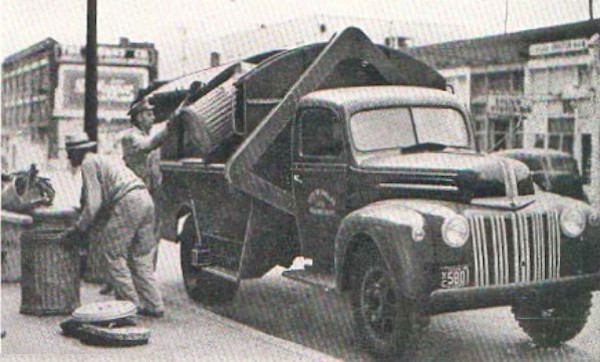 &nbsp&nbsp&nbsp After the Second World War, LeLaurin took his side loader design national with the formation of Pak-Mor. The original Grace Garbage Body was replaced around the same period with a triple-worm screw packer, a variation of the Marion Refuse Compressor. The example shown above was one of five Grace packers used by the City of Dallas in 1946.

&nbsp&nbsp&nbsp W.E. Grace continued manufacturing asphalt construction and maintenance equipment including rollers, pavers and sweepers, but by 1953, no refuse bodies were listed. The company is still located in Dallas, and manufactures brooms for road sweepers.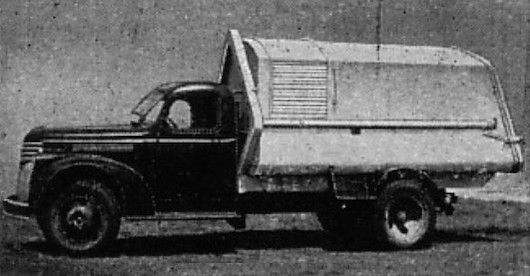 See Also: Pak-Mor



1/2/11
© 2011 Eric Voytko
All Rights Reserved

Logos shown are the trademarks of respective manufacturers
Photos from factory brochures/trade advertisements except as noted