Husmann Umwelt-Technik
Dörpen, Germany
&nbsp&nbsp&nbsp Husmann started out as a builder of agricultural equipment, and has branched out into stationary compactors and waste handling equipment. A removable tailgate with a pendulum-type packer and bin lift was once offered called Vario-Pac, which converted a normally stationary hook-lift bin into a residential semi-automated rear loader.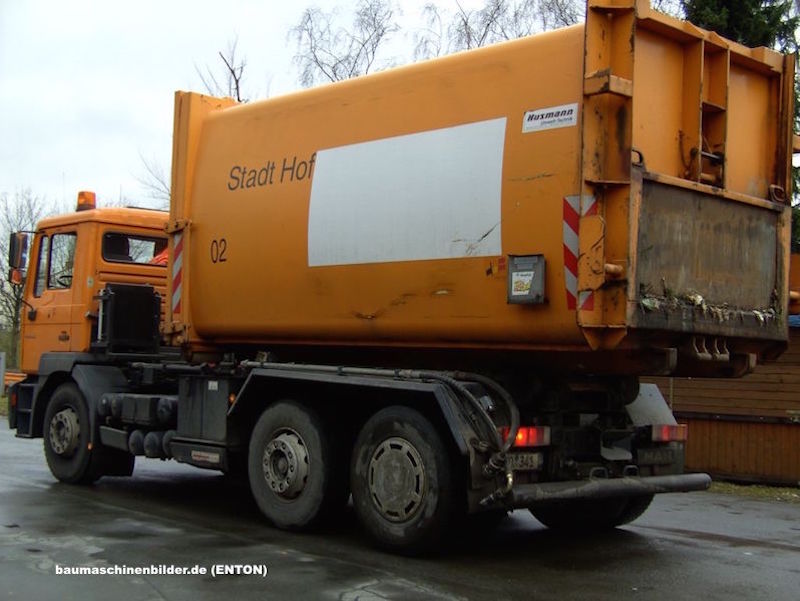 Husmann Vario-Pac was based a standard hook-lift hoist with a stationary-type container box...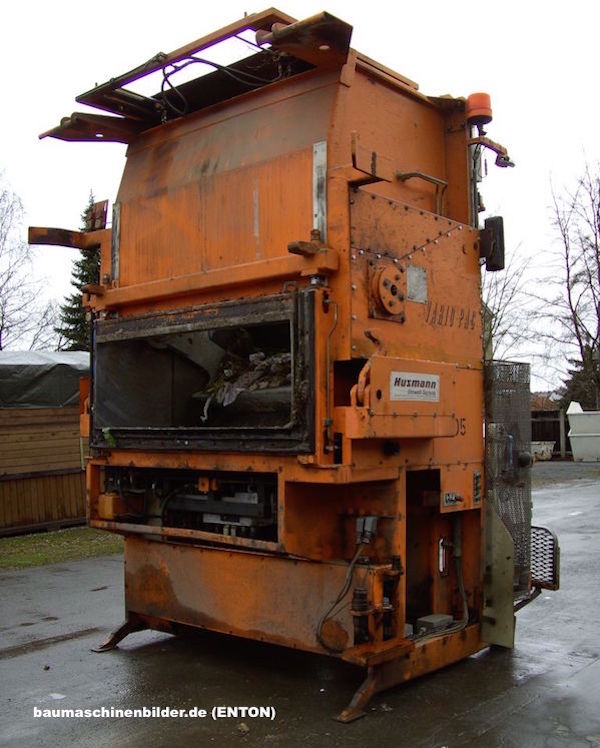 ...to which the pendulum-packer tailgate unit is attached to feed the container...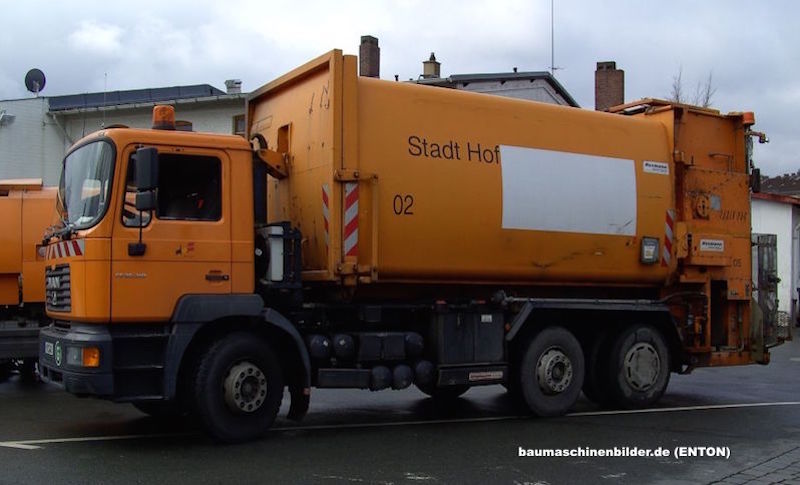 ...with the result of the combination being a rear-loading residential collection vehicle...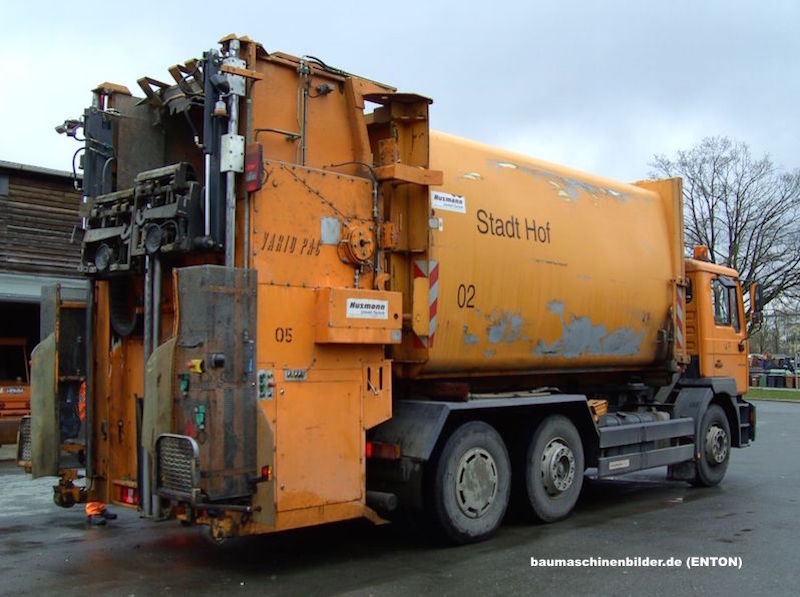 ...complete with riding steps and dual bin-lifts



12/26/17
© 2017 Eric Voytko
All Rights Reserved

Logos shown are the trademarks of respective manufacturers
Photos from factory brochures/trade advertisements except as noted