Thiele Body Works
Windber and Johnstown, Pennsylvania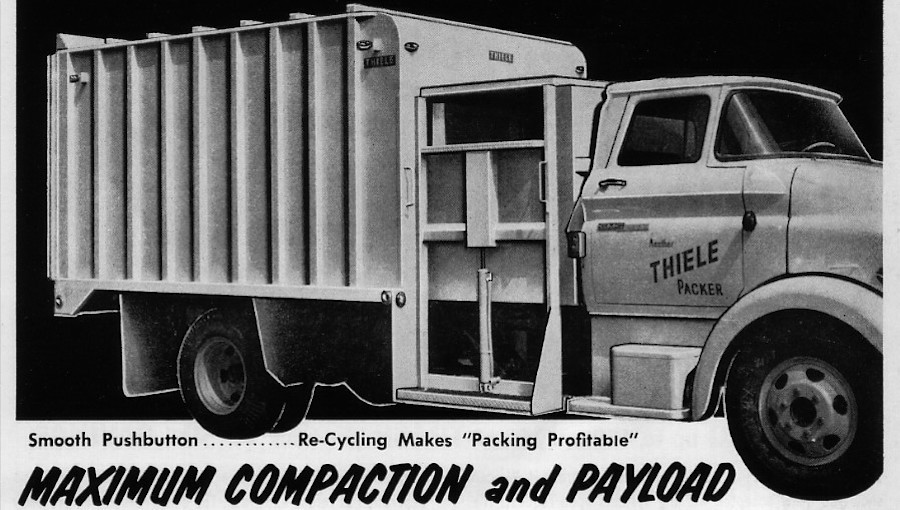 &nbsp&nbsp&nbsp A longtime builder of dump truck bodies and hydraulic hiosts, Theile seems to have briefly entered the refuse body business during the early 1960's with the Theile Packer, a partial-packing side loader with tilt-to-dump unloading. Like the Baughman Ram-Pak, the Theile was so similar to the Hobbs Hyd-Pak, that there is the the strong possibility that this was a licensed copy.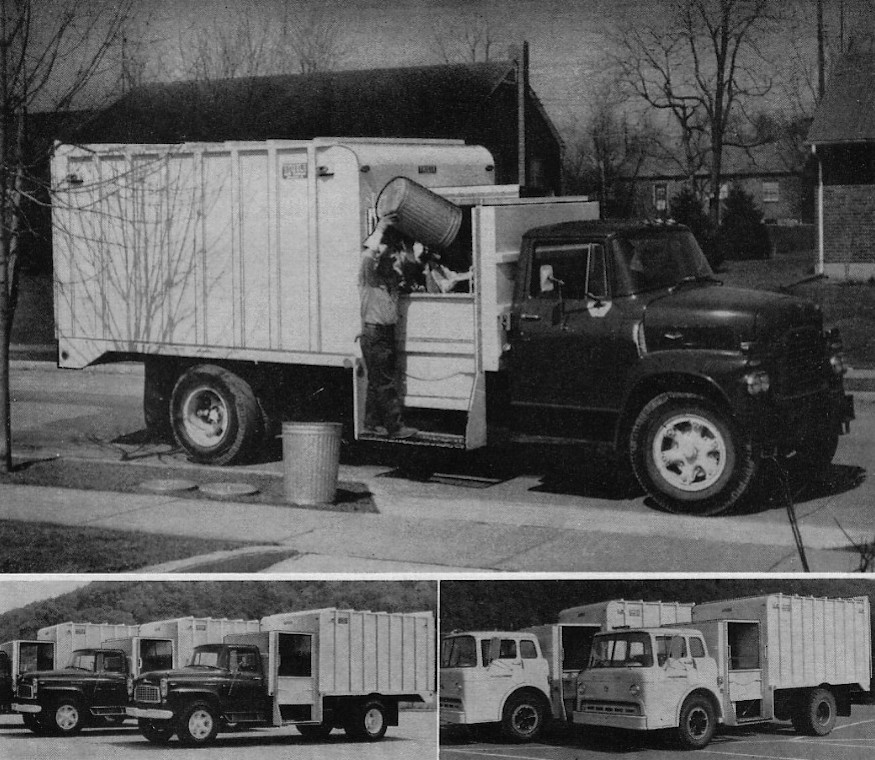 &nbsp&nbsp&nbsp The 16, 20 and 24 cubic yard bodies could be hand loaded, or fitted with optional container handling systems. Theile closed the Johnstown factory during 1966, consolidating operations at Windber, Pennsylvania. This move may have coincided with the demise of their refuse packer bodies, which do not appear to be listed by the late 1960's. Thiele continued to build a variety of truck bodies and trailers, and was a major fabricator of refuse transfer trailers for Dempster.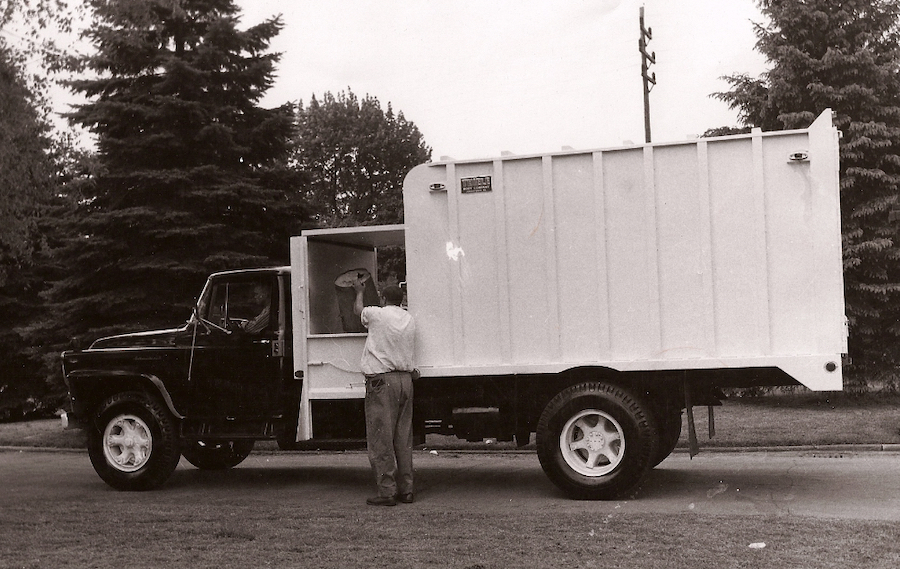 &nbsp&nbsp&nbsp Shown above is a rare factory photo from the Thiele archives, courtesy of Kurt McLucas. Kurt obtained the photos at a liquidation auction in 2010. After 108 years in business, the company recently closed it doors forever due to bankruptcy.



Click here to see Kurt's Thiele Photo Archive






4/10/10 (revised 1/2/11)
---

© 2010 Eric Voytko
All Rights Reserved
Photos from factory brochures/advertisements except as noted
Logos shown are the trademarks of respective manufacturers