VAL-JAC Manufacturing
Maize, Kansas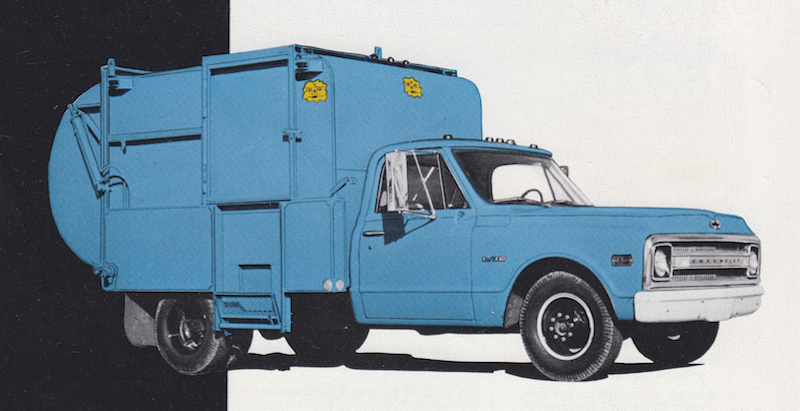 &nbsp&nbsp&nbsp Val-Jac Manufacturing's Pak-Rat was a low-cost, compact 10-yard side loader for use on 1-ton truck chassis. The full-size packer blade was carried on a unique scissor-linkage which alleviated the need for a telescopic cylinder; two single-stage rams were able to pack and fully eject the load. Despite being a low-cost unit, Val-Jac offered a wide range basic lifts for containers, from 55-gallon drums to specialized wheeled containers, up to 162 gallons.

&nbsp&nbsp&nbsp In 1970, the 10-yard Pak-Rat body sold for $4,337.00, which included mounting, frame correction, paint, and a container lift. Additionally, packaged trucks could be purchased with brand new Chevy, GMC or Ford chassis for just under $8,000.00. These trucks featured heavy-duty features including dual rear wheel and a minimum 350 CID V-8 engine.

&nbsp&nbsp&nbsp On July 22, 1973 the company announced that it had sold to Hesston, a Kansas company specializing in farm equipment, for an undisclosed amount. Hesston made the Pak-Rat part of their Waste Equipment Division based in Bartlesville, Oklahoma.


SEE ALSO: Hesston, Martco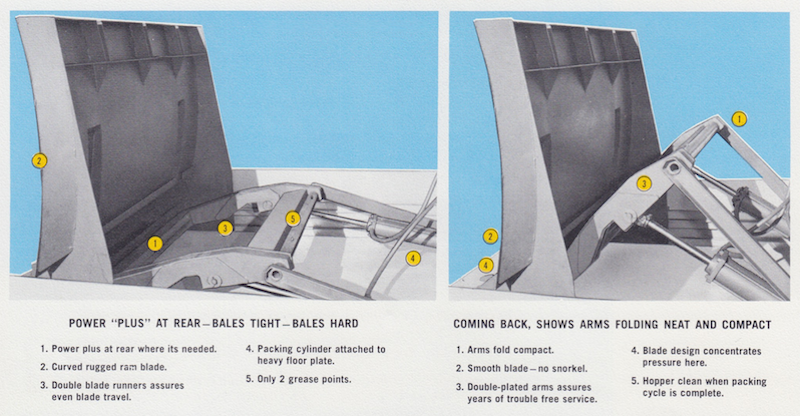 The Pak-Rat scissor linkage, which extended the stroke of the twin single-stage cylinders





Optional container lifts for a selection of small containers





Blade completely ejected load in 40-seconds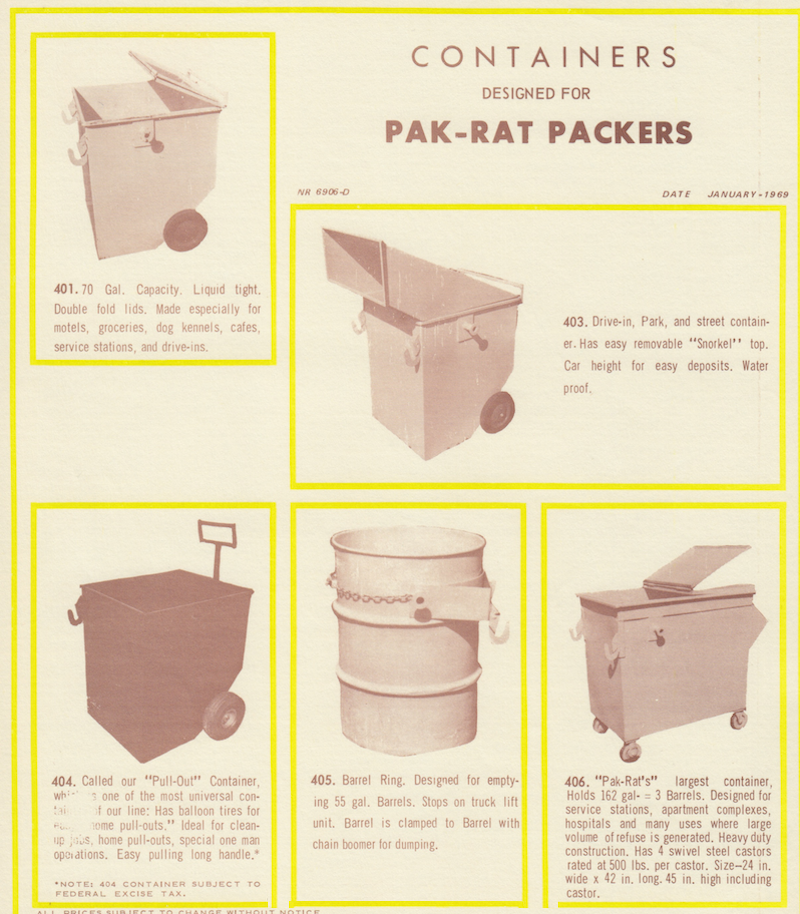 Pal-Rat special containers



7/4/16
© 2016 Eric Voytko
All Rights Reserved

Logos shown are the trademarks of respective manufacturers
Photos from factory brochures/trade advertisements except as noted