VON KELLER REFUSE COLLECTOR
Cities Equipment Corporation
New York, New York
&nbsp&nbsp&nbsp Arthur Reginald Von Keller of Brooklyn, New York, designed one of the first mechanized refuse collection bodies in America. Von Keller was awarded patents for two designs, but only his first (in 1930) is known to have been built. This consisted of a circular body in which refuse was loaded at the rear. The body was rotated under engine power to consolidate and compact the load towards the front. The rolling drum was suspended on a tilting frame, which was elevated to discharge. The drum could be rotated to assist in dumping of compacted loads.

&nbsp&nbsp&nbsp Von Keller's bodies were sold by the Cities Equipment Corporation. Similar bodies were later sold by both American LaFrance and Keystone, under their respective brand names, and may have been licensed by Von Keller. Little else is known about Von Keller or his machine, but has the dubious distinction of having been arrested in 1936 (in Brooklyn) and charged with conspiracy in an influence-peddling scheme involving a DSNY snowplow bid. The case, in which Von Keller maintained his innocence, was personally investigated by reform Mayor Fiorello LaGuardia. The outcome of the case is not known.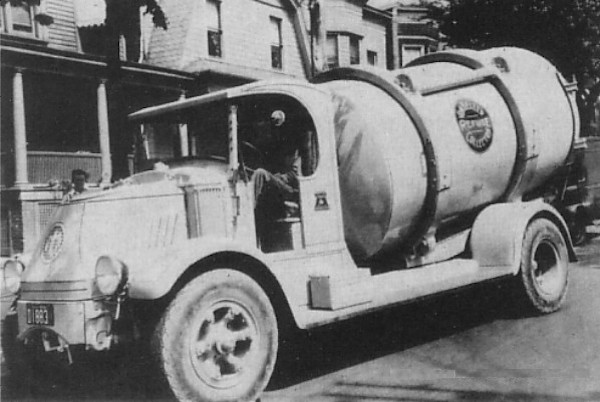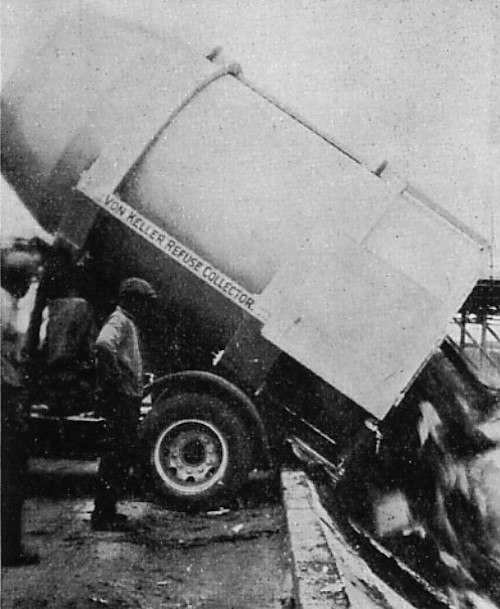 11/11/15
© 2015 Eric Voytko
All Rights Reserved

Logos shown are the trademarks of respective manufacturers
Photos from factory brochures/trade advertisements except as noted