Willock Truck Equipment Ltd.
Vancouver, British Columbia
&nbsp&nbsp&nbsp The Willock Garbage Packer was an 18-cubic yard, semi-circular side loader. The full sized packer blade was powered by a triple-screw worm drive, very similar to the W.E. Grace packers of the post-war period. The screws were arrayed in a triangular pattern, with a single screw up top and two at the lower end.

&nbsp&nbsp&nbsp The examples shown here are from around 1960. In addition to the garbage packer, Willock also built tankers, street flushers, buses and trailers. No other information has been found on this Canadian manufacturer.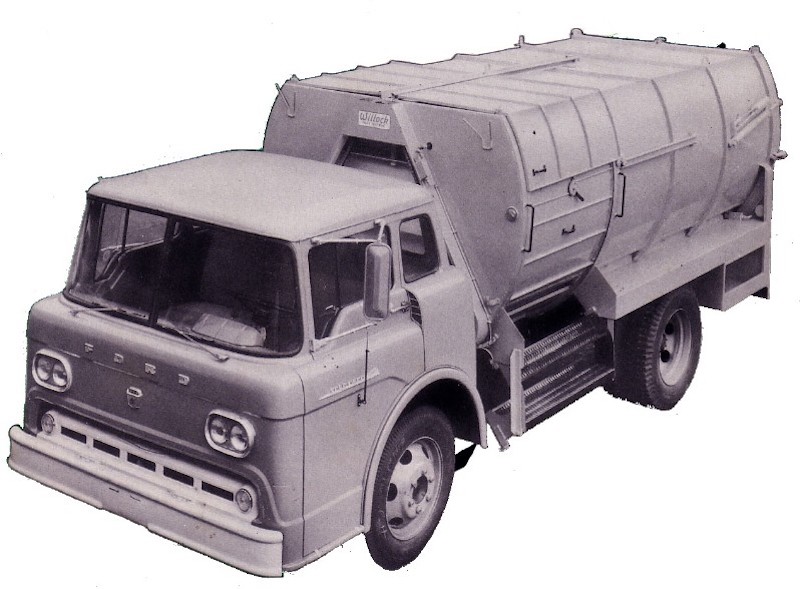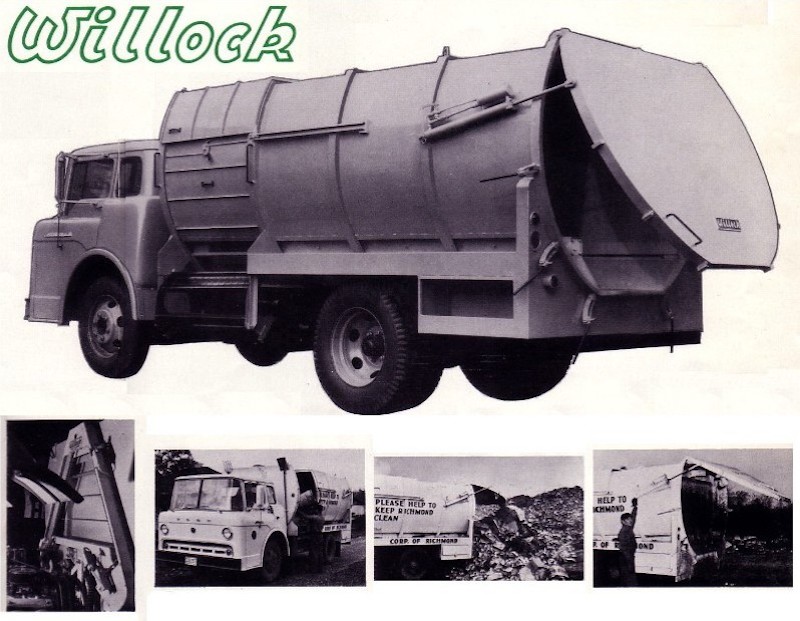 1/2/11
---

© 2011 Eric Voytko
All Rights Reserved
Photos from factory brochures/advertisements except as noted
Logos shown are the trademarks of respective manufacturers