Oregon 2009
Classic Refuse Trucks in the Pacific Northwest

Photographed July, 2009 by Bill Tetreault and Zachary Geroux
Note: A Super Pack found during this trip is not shown in this album, but is featured in its own page here at CRT:

Super-Pack Album

First up, here's a Wayne Royal GT rear loader with the 1970's style bodywork, and an unusual container hoist on the tailgate. The Ford C-series cabover was produced unchanged (except for trim variations) from 1957-1991, and was a popular choice as a refuse hauler.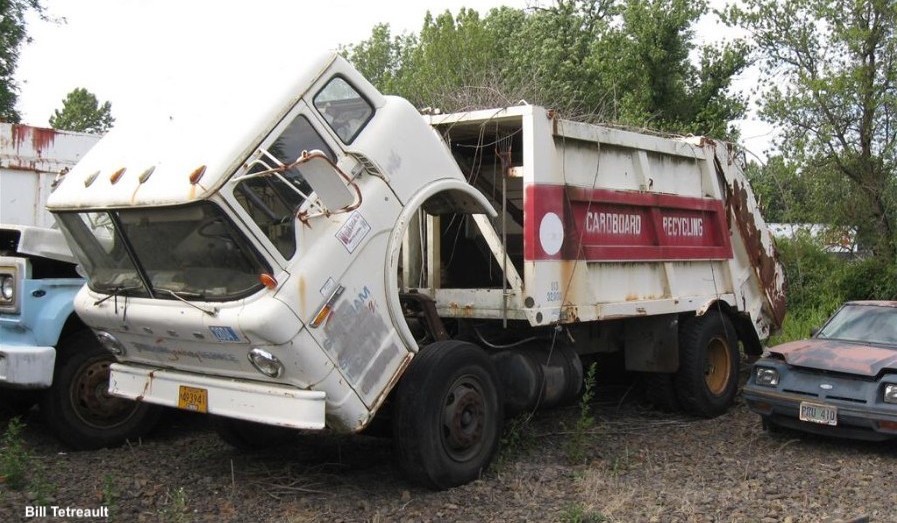 CLICK ON THUMBNAILS TO ENLARGE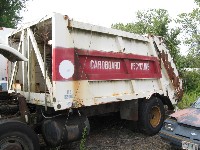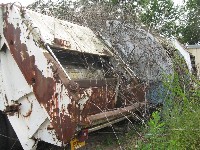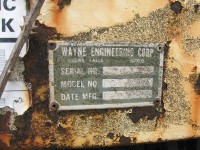 ---
A nice two-tone Leach Sanicruiser from the 70s or 80s is very much alive. Heil Colectomatic Mark III rests in peace, its hopper still water-tight and home to a pond.


CLICK ON THUMBNAILS TO ENLARGE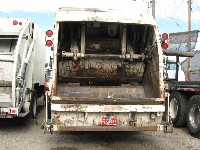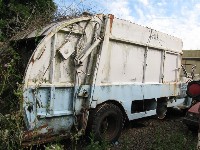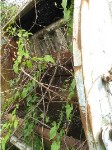 ---

And a triumvirate of E-Z Pack "Super Hopper" rear loaders from the 1960s or early 70s. This was E-Z's first rear loader, and a very rare find.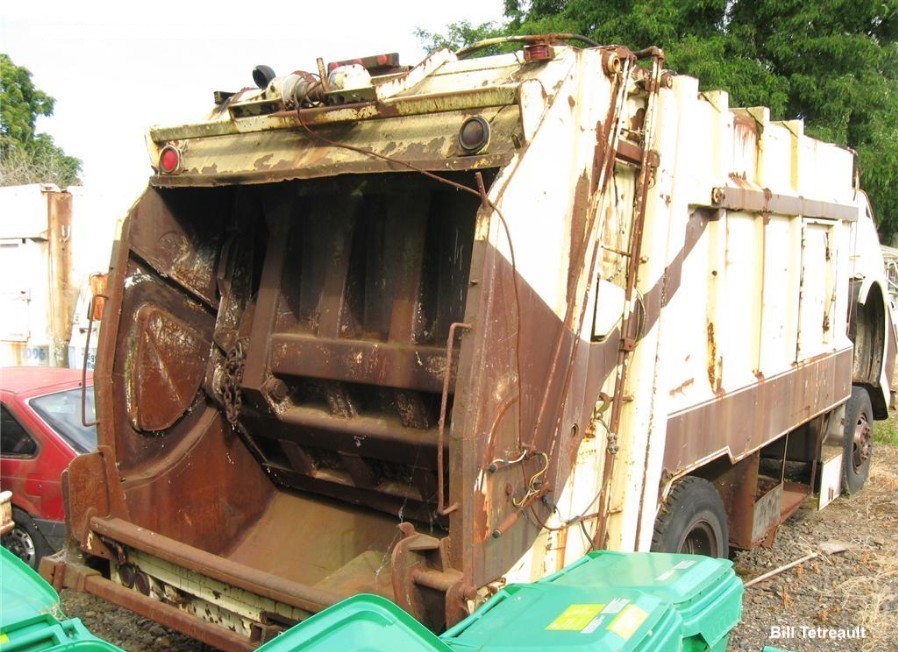 CLICK ON THUMBNAILS TO ENLARGE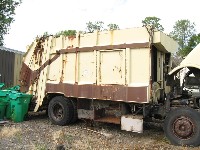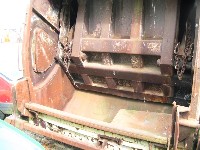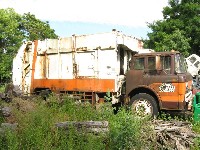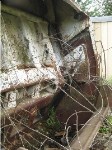 ---
This sharp-looking 1970's Gar Wood LP-925 looks great on the Pete 310 chassis, almost as if it could go back on the route today. It's interesting to note the differences between these 900s and the Heil 5000's that followed them. The Gar Wood "slant forward" body pillars are the easiest to spot, followed by some minor details in the hopper and packer. The ejector, however is almost identical to the 1981-2000 Heil version.

The body still has its overhead hydraulic winch intact, but a look at the lower tailgate shows that the kick-bar lift (for smaller containers) has been removed, obviously to accommodate the cart dumper on the right side.

Look carefully at the last two images and you can see why this truck probably went out of service; the bulkhead between the hopper and body (just above the upper packing panel) has rusted out and suffered a catastrophic failure. One of the upper links also appears to have been bent. This truck probably had a long service life before being relegated to recycling duty, and then retirement.
CLICK ON THUMBNAILS TO ENLARGE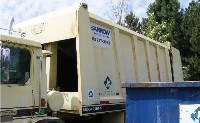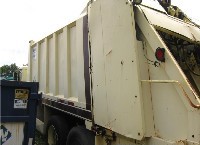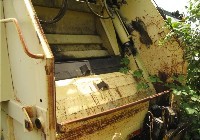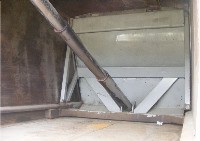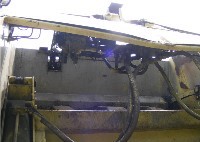 ---
Vegetation encroaches on another Gar Wood LP-900 series, with a barrel bucket up front. Blocked radiator grille probably didn't help the engine any!


---
By age, this 1991 STAGG Full Pack doesn't technically qualify as antique or classic, but it is certainly becoming an uncommon sight. Zach delivers some good shots of the 3/4 packer panel with follower plate, the big multiple stage cross-ram cylinders and the auto-lock tailgate.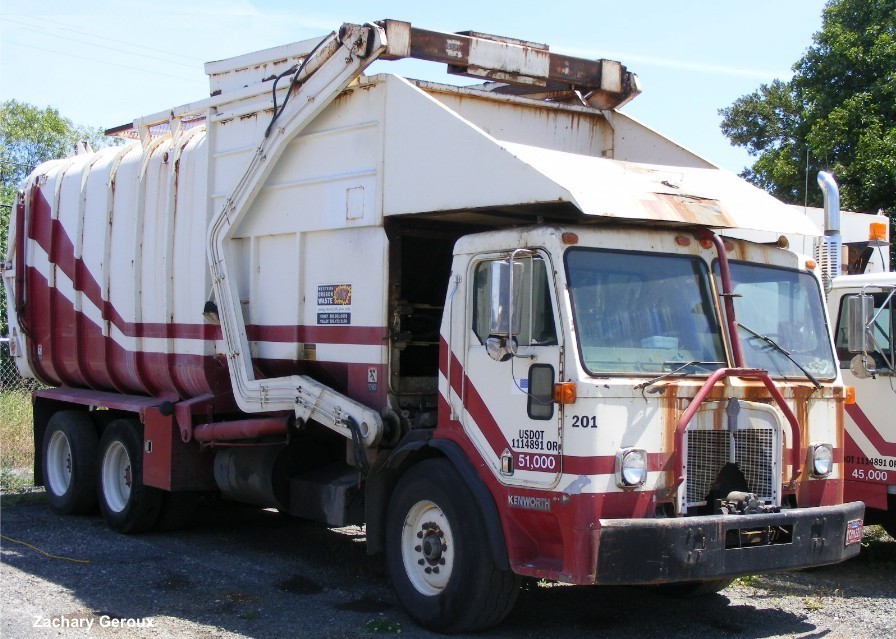 CLICK ON THUMBNAILS TO ENLARGE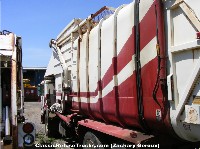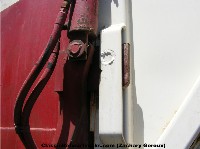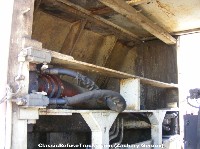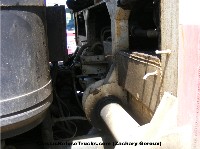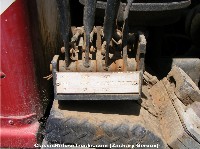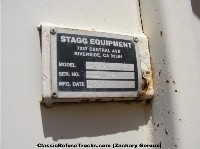 ---
Now, some vintage automated side loaders, beginning with this fine old 25 yard EMCO. THis company was the first to market a route-ready ASL system; packer body, lift and containers.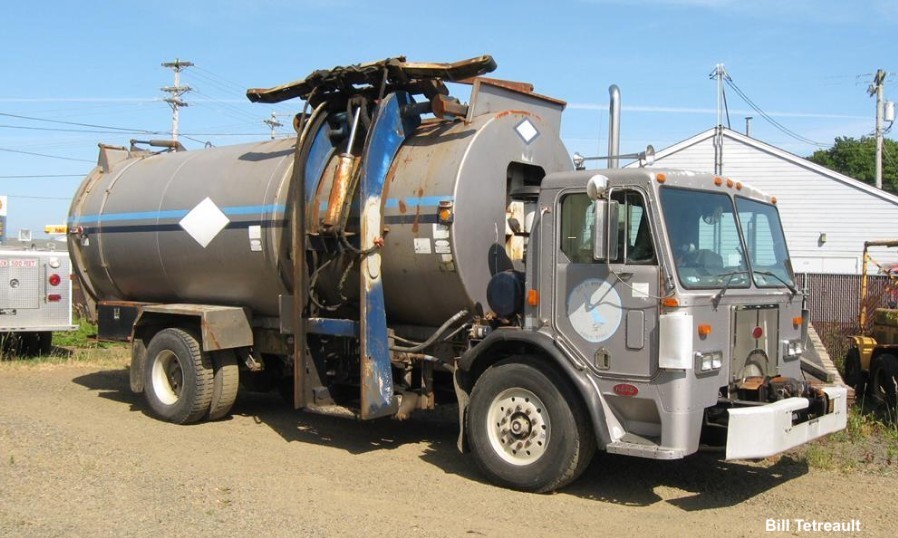 CLICK ON THUMBNAILS TO ENLARGE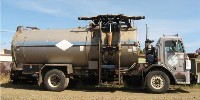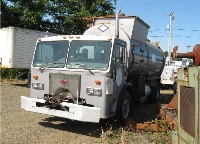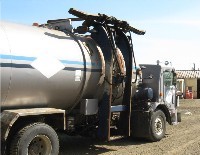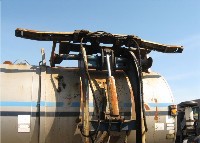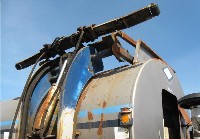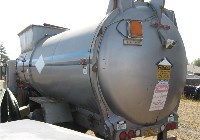 ---
And finally a Pak-Mor Retriever with right hand drive/right hand lift for residential pickup.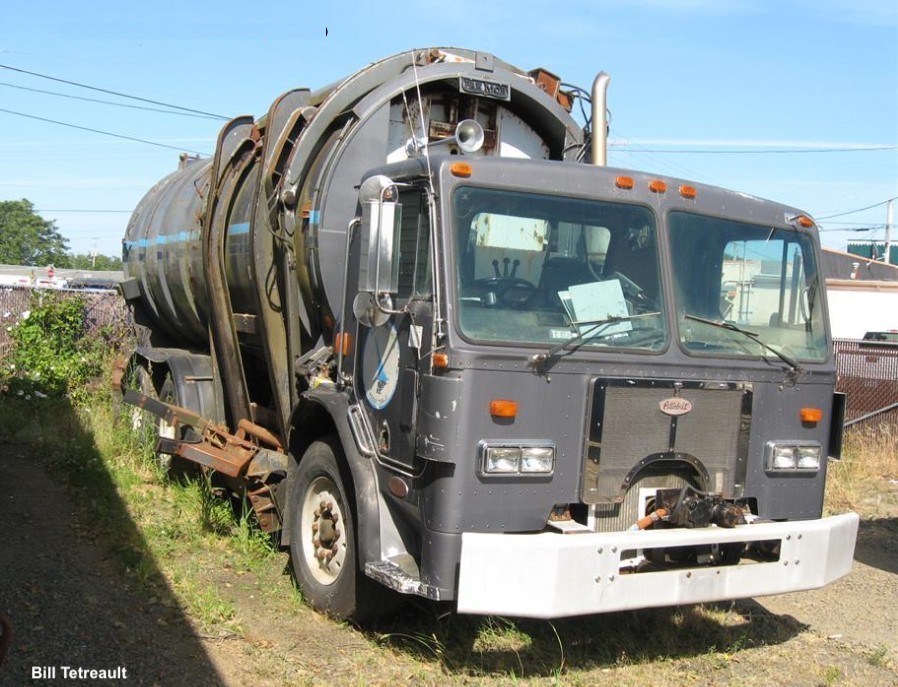 CLICK ON THUMBNAILS TO ENLARGE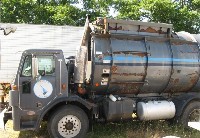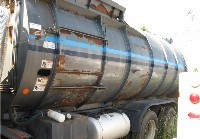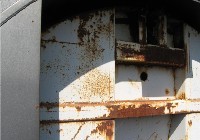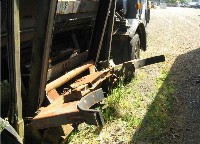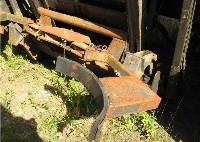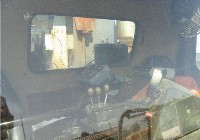 ---

© 2009 Eric Voytko
All rights reserved
Photos from factory brochures/advertisements except as noted
Logos shown are the trademarks of respective manufacturers