City of Scottsdale Arizona, Solid Waste Management Division

1970 Western Barrel-Snatcher
"The Son of Godzilla"
&nbsp&nbsp&nbsp Historic truck #254, retired in the early 1980's, today resides at the Field Operations Corporate Yard. Its working days now done, it occasionally leaves home for shows & special events. Not only is this vehicle representative of the landmark development of automated collection systems, it is in all probability the only surviving Western Full-Pak body and Diamond Reo CF-5542 chassis.
See Also: "City of Scottsdale" in the CRT Refuse Body Database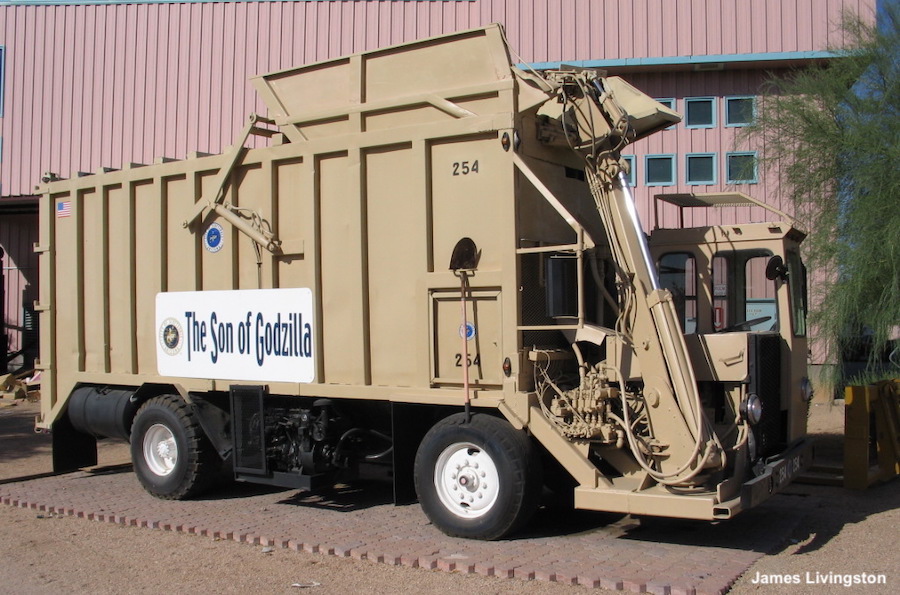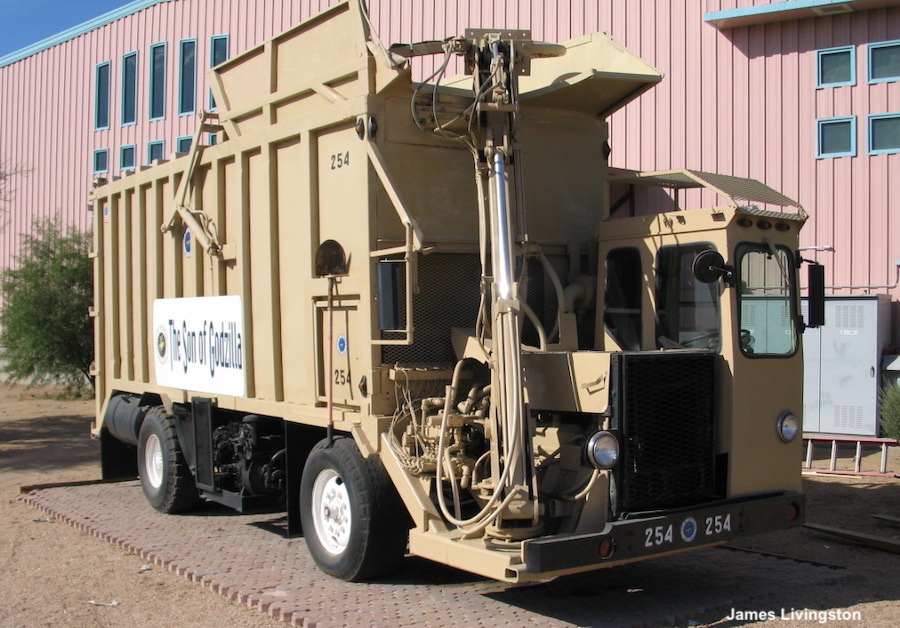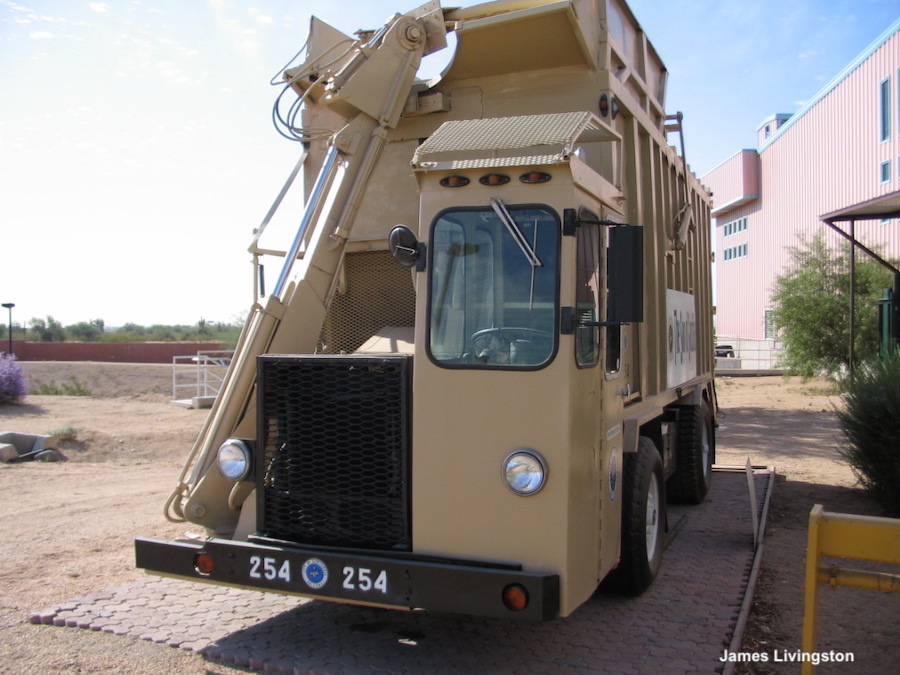 11/6/05
---

© 2005 Eric Voytko
All rights reserved
Photos from factory brochures/advertisements except as noted
Logos shown are the trademarks of respective manufacturers