---
(February 19, 2018)
&nbsp&nbsp&nbspOne new page for President's Day: Multilift of Finland.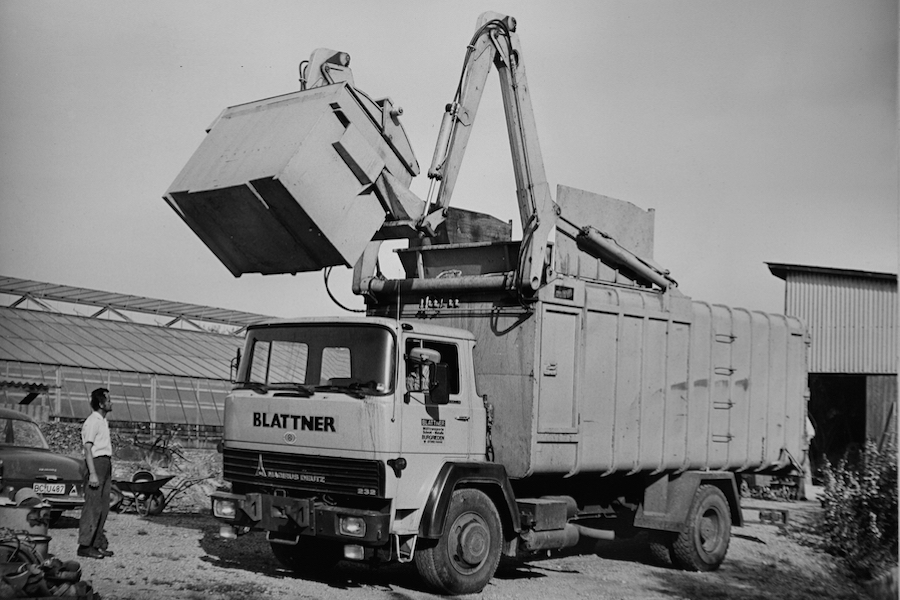 ---
(February 11, 2018)
&nbsp&nbsp&nbsp The Knierim page has been updated with 21 new photos, including the K1, K3 and various other equipment once produced by the firm. My sincere thanks to Lars H&aumlrtel from Germany, who kindly sent a wealth of information recently, including this material. Until now, I had no documentation on the K3 rear loader except for Jaap Mikkers' video. This unusual packer was based on a older Kyokuto design and is today quite rare. Luckily, Knierim produced the design in Germany for a short time, probably much later than in its home market of Japan.

&nbsp&nbsp&nbsp Also posted is a short page on Fortschritt, a tractor company in the former East Germany that produced a rear loader for a few years following reunification. Thanks a gain to Lars for bringing this rare model to the attention of CRT, and providing a wonderful prospect.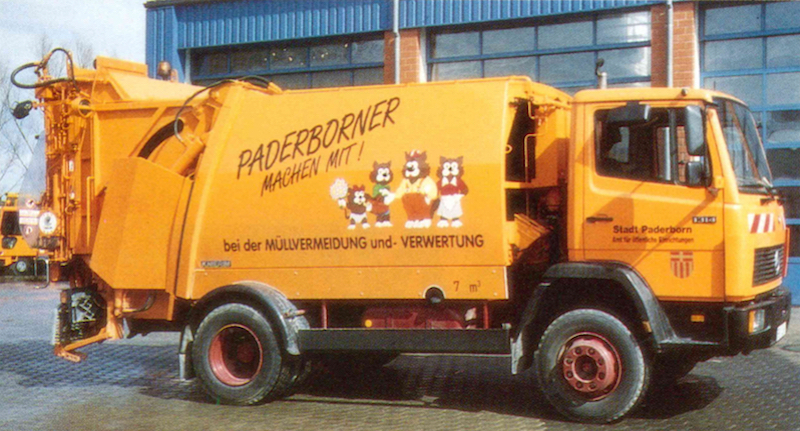 ---
(February 4, 2018)
&nbsp&nbsp&nbsp For the first time, a replica graces the home page of this website as the featured truck. This model is based on a real truck owned by Propst Refuse Service, which has been serving Baltimore County since 1967. The Leach Sanicruiser (and Standard Packmaster it is based on) were once among the most popular rear loaders in North America from the mid-1950s through the early 1980s. Despite their popularity in the industry, very few toys or replicas were ever made of the Leach, a relatively complex packer. The few replicas produced commercially tended to be of the most generic quality. Those of us who hoped for a miniature Leach with the detail of the Child Guidance Loadmaster model never got our wish.

Now, Pete DeRose has at last immortalized this classic design in a one-off copy that perfectly replicates the original, and salutes an independent hauler who has been in business for 50 years. This 1:25 scale unit has moveable packer and ejector panels, a moveable tailgate and is mounted on a Ford L-Series model chassis. All 16 images of Pete's model can be seen at the CRT Collectors Corner here.


---
(January 28, 2018)
&nbsp&nbsp&nbsp A couple of rare photos have been added to the Heil and Hyd-Pak albums; A 1942 Heil Conveyor semi-trailer replaces an existing image of poorer quality. Also, a hopper shot of Hyd-Pak rear loader, the original version with the toggle-linkage packer blade:

---
(January 1, 2018)
&nbsp&nbsp&nbsp Here's a real New Years treat, especially for West Coast iron fanatics, forwarded to CRT by Aaron Budiman. This is a 47-minute reel of various refuse rucks filmed in the San Gabriel Valley in 1999. There are some real throwback trucks (and haulers, such as Western Waste) from the era just before YouTube really took off. Alice Buck filmed these trucks to create a "home video" for her son, who was (like most boys) a trash truck fan, because there were very few such videos like this in stores. She was was ahead of her time, as evidenced by the popularity of children's videos now available, and the absolute explosion of refuse truck documentation now on the YouTube. I can remember well that in 2004, there were only a handful of home-made refuse trucks videos around, mostly circulated amongst the devout on places like Yahoo Groups and the like. So enjoy this camcorder footage and take a trip back in time with AMREP, ABC, C&O, Maxon, Stagg and company.


Video courtesy of Alice Buck
&nbsp&nbsp&nbsp Winter is a busy time for me, but I plan to resume new album posting as soon as possible.


---
For previous news items, visit the CRT Archive


© 2018 Eric Voytko
All Rights Reserved

Logos shown are the trademarks of respective manufacturers
Photos from factory brochures/trade advertisements except as noted